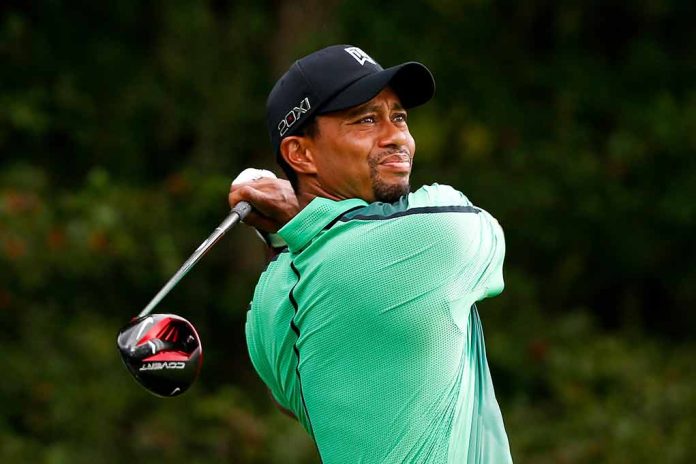 (ReliableNews.org) – Tiger Woods might be a pro on the golf course, but he has had amateur success when it comes to love. His only marriage ended in divorce after he repeatedly cheated on his wife. And now, one of his ex-girlfriends is suing him.
Erica Herman, Woods' ex-girlfriend, is suing him to get out of a Non-Disclosure and Acknowledgment Agreement (NDA) that she and the golfer signed in August 2017. She claims that she doesn't remember signing the document. On May 7, a filing by Woods' legal team included a declaration by Christopher J. Hubman, the CFO of the company that manages the golfer's business ventures. He said Herman actually made changes to the NDA draft before signing the final copy. Texts between Hubman and Herman were included in the filing.
In advance of a hearing Tuesday morning in Martin County, Fla., Tiger Woods's NDA with former girlfriend Erica Herman was revealed as well as emails discussing the agreement.

Story by @alexmiceli: https://t.co/f0ZnlFzqaO

— SI Golf (@SI_Golf) May 9, 2023
According to Extra, the entertainment news site viewed court filings that Herman's legal team submitted admitting she signed the document. But she is now accusing the golfer of sexually harassing her. The document claims that she was hired to work at his restaurant in 2014, and they developed a romantic relationship. While he was her boss, Herman says Woods forced her to sign an NDA in order to keep her job after they began having a relationship.
Herman's attorneys also claim the golfer devised a scheme to kick her out of his house. He allegedly told her to pack for a trip to the Bahamas. Then drove her to the airport to board a private jet. Once at the airport, she claims Woods told her to speak to his lawyer and left. Herman says the attorney told her she would not be seeing her boyfriend anymore and had been locked out of the house, keeping her pets from her.
On May 9, the parties were in a Florida courtroom to discuss the NDA. According to reports, Circuit Judge Elizabeth Metzger seemed skeptical of Herman's claims. The judge said the document appeared to meet the criteria required by contract law and said Herman could pursue it in arbitration if she wanted.
Copyright 2023, ReliableNews.org