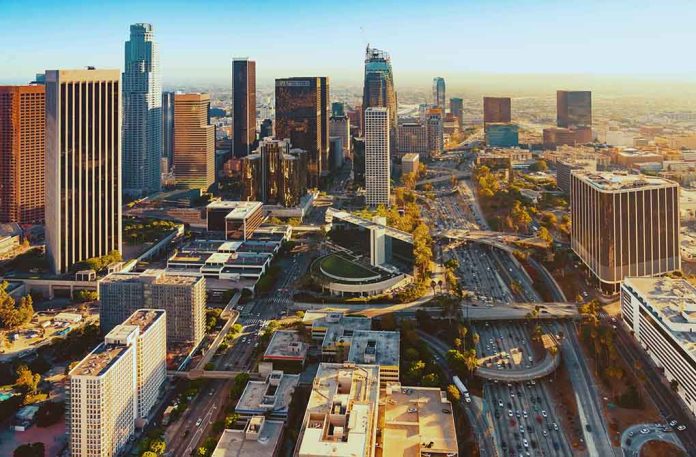 Here's How Much Money You Should Make To Live "Comfortably" In These Cities
(ReliableNews.org) – The cost of living has skyrocketed across the country. Inflation is driving prices up for everything, including housing and food. A new survey has found people might need to make hundreds of thousands of dollars or even millions to live comfortably in certain cities.
Charles Schwab recently released its annual Modern Wealth Survey which found Americans need an average net worth of $774,000 to feel "financially comfortable."
Per @CharlesSchwab 2022 Modern Wealth Survey, takes $2.2M to feel wealthy in the US. Some pretty big regional differences. $2.5M in Atlanta and Chicago, $2.6M in Dallas, $2.3M in Denver, $3.4M in NYC, $3.2M in Seattle, $3.9M in SoCal, $5.1M in SF👀https://t.co/oVeEECj9u7

— Community Adjusted EBITDA Cowboy (@Cashflow_Cowboy) June 30, 2022
The report examined the cost of living in 12 metropolitan areas around the nation. It found the cost of living in some of the cities is more than 10 times the average annual salary for its residents.
According to Payscale, the average annual salary for residents of Chicago, Illinois is $74,000, meanwhile, they feel they need to make $956,000 a year in order to live "comfortably." In Houston, Texas, people have to make $919,000 annually to live comfortably, but they are only earning an average of $63,370 per year. Southern California, including Los Angeles and San Diego, has long been known as one of the priciest places in America to live. The report found residents of the region feel they have to earn a yearly salary of at least $1.3 million to be financially comfortable, but residents of LA only earn an average of $71,330 and $81,000 in San Diego.
Is the cost of living in your city high? Let us know what it's like for residents in your town.
Copyright 2022, ReliableNews.org