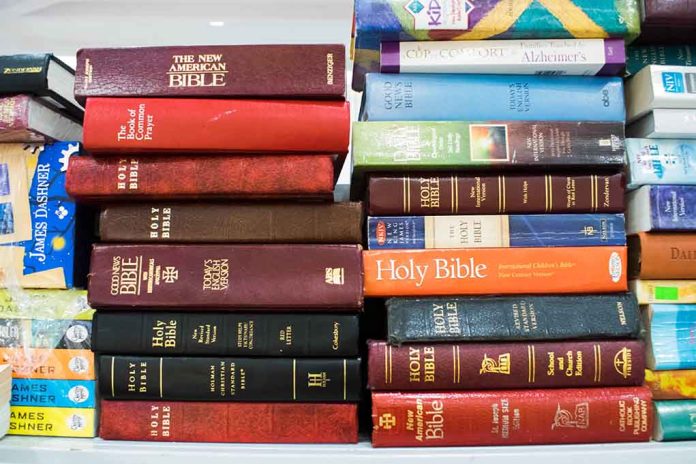 (ReliableNews.org) – The first clause in the Bill of Rights, the Establishment Clause, prohibits Congress from making any "law respecting an establishment of religion." Since then, the separation of church and state has been the subject of much debate in the United States. Many, including former President Thomas Jefferson, believed it was imperative to maintain a "wall of separation" between the two entities. However, practicing religion is a different story. Religious freedom is protected under the First Amendment, even in a governmental setting.
On June 13, the Arizona Mirror reported that the Arizona House censured state Representative Stephanie Stahl Hamilton (D) for moving two Bibles that were in the House members' lounge. In April, the lawmaker was allegedly caught on tape hiding one book under the couch cushions and placing the other in the refrigerator. Three Republican legislators were upset about the incident and filed a complaint against Hamilton for disorderly conduct.
During arguments about whether or not Hamilton should face punishment for her actions, state Representative Justin Heap (R) suggested that House members replace the Bible with the Q'uran in the scenario. He reportedly reasoned that hiding that religious text, in the same manner, would constitute a "hate crime." State Representative Rachel Jones (R) said the mere thought of her accidentally sitting on the Bible was "very disturbing and offensive."
According to the Washington Examiner, at least one Democrat said Hamilton should not be punished at all, but her colleagues should follow the Bible's teachings, accept the lawmaker's apology, and forgive her for her deeds.
Representative Athena Salman (D) was upset for a different reason. She didn't like the fact that there were cameras in the House lounge in the first place.
The move to censure passed by a vote of 30 to 28, but the effort to expel the rep failed by just four votes.
Copyright 2023, ReliableNews.org