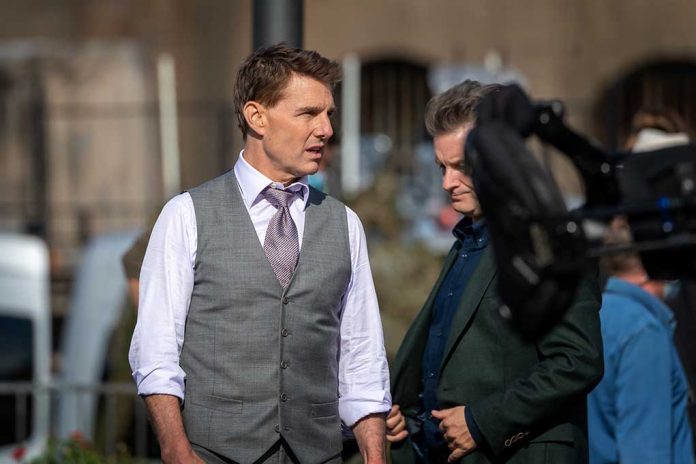 "Top Gun" Sequel Shatters Another Record, Proves America Is Done With "Wokeness"
(ReliableNews.org) – Tom Cruise is arguably one of the most popular actors of the last 40 years. His iconic "Top Gun" movie finally got a sequel this year. Although it's been a few years since his last film, "Top Gun: Maverick" is doing incredibly well at the box office, unlike another movie that was recently released.
Over the final weekend in June, the "Top Gun" sequel passed the $1 billion milestone, becoming Cruise's highest-grossing film ever. It was the first movie of 2022 to pass the mark and only the second one during the pandemic to reach this success. The film has been applauded by both Conservatives and Liberals in America. The Right is particularly happy with the film for the way it showcases patriotism and pays homage to the military.
Variety reported Paramount Pictures President and CEO Brian Robbins said the studio was "blown away by the global response" to the movie. He thanked Cruise and the rest of the cast; the actor also responded to the news by congratulating everyone who was part of making it happen.
To all the films in release, to all the studios, and to all the exhibitors: congratulations. To the audience: thank you for venturing out and allowing us to entertain you.

See you at the movies.

— Tom Cruise (@TomCruise) June 27, 2022
Comparatively, Pixar's "Lightyear" was controversial from the moment the studio began casting its roles. Conservative Tim Allen was ousted as the voice for Buzz Lightyear. Then the film included a scene where two female characters kiss and critics called it "woke." Further, the movie plot confused people; it's not like the other "Toy Story" films but is instead a story about the man who inspired the astronaut toy. All of those issues combined led to a box office flop, the film has grossed less than $200 million worldwide.
Have you seen either one of the films? If so, what do you think about them?
Copyright 2022, ReliableNews.org