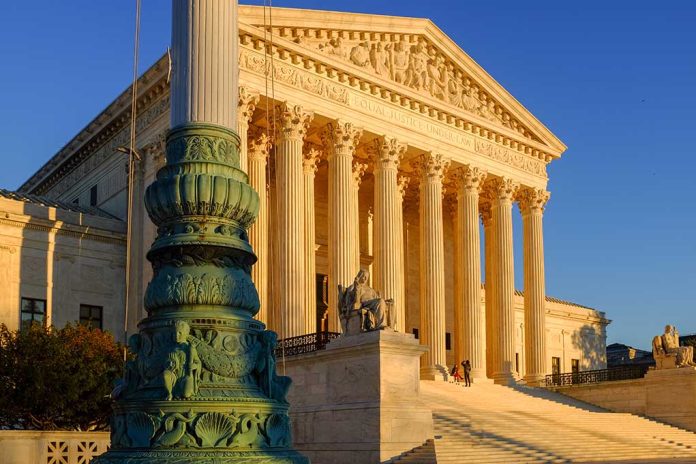 Was An Angry "Leftist" Behind The SCOTUS Opinion Leak? Top Lawyer Says Possibly
(ReliableNews.org) – On May 1, POLITICO published a bombshell draft opinion in the Dobbs v. Jackson Women's Health Organization case showing the Supreme Court is on the cusp of overturning abortion rights. Justice Samuel Alito called Roe v. Wade and Planned Parenthood v. Casey mistakes and said they must be "overruled." The leak of the draft was shocking and one lawyer thinks he might know who did it.
Constitutional lawyer Alan Dershowitz appeared on Fox News' Sean Hannity on Monday night after the leak was made public. He stressed he strongly opposes overruling Roe and Casey and he believes the leak came from one of the liberal law clerks working for the court.
Each of the 9 justices has 4 law clerks, if Dershowitz is correct, then the pool of leakers can be narrowed to the 12 clerks who work for the 3 Liberal justices. His theory is one of them wanted to pressure the justices to change their vote or pressure Congress to codify the right to abortion.
Chief Justice John Roberts confirmed on Tuesday the draft document was real. He ordered an investigation into the matter.
JUST IN: The Supreme Court confirms the authenticity of the draft opinion revealed last night by Politico. The chief justice has ordered an investigation into the leak. pic.twitter.com/XZweHdyhCG

— SCOTUSblog (@SCOTUSblog) May 3, 2022
Although there are several theories about who might have leaked the draft, the consensus seems to be it was one of the law clerks, or possibly one of the justices. It's unclear what will happen if a leaker is identified.
Copyright 2022, ReliableNews.org