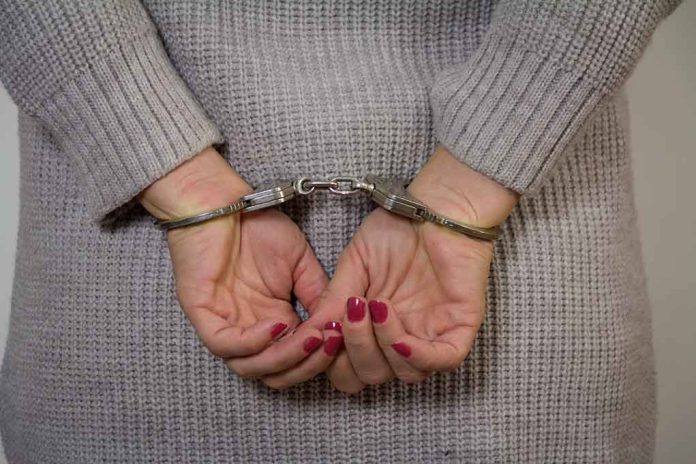 (ReliableNews.org) – Presidents of teachers' unions have powerful jobs within the educational system. They are responsible for ensuring states and localities are honoring the contracts of educators, among other things. Virginia police are now accusing a former union leader of stealing from the organization they were leading.
On January 24, the Fairfax County Police Department announced the arrest of 54-year-old Ingrid Gant, the former president of the Arlington Education Association (AEA). According to law enforcement, they were notified of a possible theft on September 23. The union had conducted an internal audit after Gant failed to file tax returns and provide financial reports while she headed the AEA for six years.
On March 30, 2022, Gant was fired from her position as president over financial concerns. The union hired Calibre CPA Group to conduct the audit and discovered $410,782.10 allegedly went missing while she was president.
Woman arrested for embezzlement from Arlington Education Association. https://t.co/zxdtlHPbFV pic.twitter.com/gVLxUviJxQ

— Fairfax County Police (@FairfaxCountyPD) January 24, 2023
Police arrested Gant in Prince William County. She was charged with four counts of embezzlement. Fairfax detectives have said she used the union's debit cards to purchase items that weren't approved. They also accused her of giving herself bonuses.
Gant isn't the only former union head to face charged for alleged theft. Lisa A. Herbinko, 49, who represented the Reading School District in Pennsylvania, was charged with embezzling more than $400,000 from the union. She allegedly made a number of unauthorized withdrawals from the union's accounts.
Investigators accused Herbinko of depositing the funds into a bank account in her own name and another account in the name of a relative who was underage. District Attorney John Adams told WFMZ News that the theft was not "complex." He said he "was shocked" that nobody had figured out what was going on before, and he also called it very "blatant."
In addition to the alleged theft, Herbinko is accused of not paying taxes for the union and falsifying paperwork.
Copyright 2023, ReliableNews.org