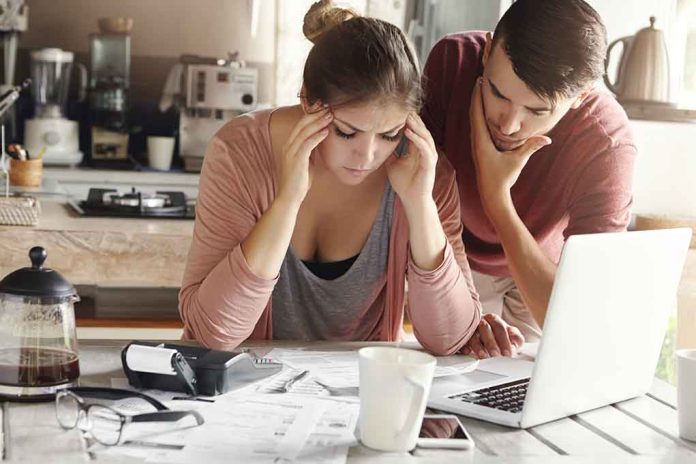 Biden's Economic Adviser Makes Pathetic Attempt To Make Americans Feel Better
(ReliableNews.org) – A recent poll by Morning Consult and Politico showed that most Americans believe the United States is already experiencing a recession. White House National Economic Council Director Brian Deese tells a different story. In a press conference on July 26, he quoted several banks who say the country is not approaching or is in a recession without providing any information to ease the public's mind about the current state of the US economy.
Details on the Brief
Forbes defines a recession as months or years of declining gross domestic product (GDP) and soaring unemployment. Deese consistently pointed toward the "labor market recovery" as proof the United States is not experiencing the financial phenomenon many are worried about. He insisted the Biden administration is analyzing all pertinent financial data and is convinced the economy is not recessionary. The economic director said the job market is trending up, and that's a good indicator of financial recovery in the US.
What Americans Are Saying
Despite the White House trying to convince the public otherwise, the country's citizens are not so convinced. In July, 65% of the 2,000 voters surveyed said they believe the country is already experiencing a slump, compared to 51% in March 2020. Although the numbers differ among political parties, the majority of Democrats, Republicans, and Independents agree on this conclusion. Clearly, most people in the United States aren't buying into the narrative that low unemployment rates mean the country is not in or headed toward economically hard times.
Some economists think that particular viewpoint may push the country into a recession, becoming a "self-fulfilling prophecy." Commerce Secretary Gina Raimondo worries the US could talk itself into the very thing it fears.
The Solution?
The fact is, with the rising cost of gas and retail products plus consistently increasing interest rates, many are pulling back on spending out of fear and necessity. The secretary even admitted inflation is straining American families. Still, she too, pointed toward company growth and hiring statistics to try and halt the belief that the economy is barreling toward a downturn. Raimondo said the key to helping struggling citizens is to bring down out-of-control inflation.
The Fed has been trying to do that for months by increasing interest rates to no avail. On July 27, Federal Reserve Chair Jerome Powell again raised the benchmark again by .75% to slow the economy. He also pointed the finger at "job gains" to prove the economy is not in troubled times. Americans clamoring to pay their electric bills, keep gas in their tanks, and feed their children are still concerned about the possibility.
Do you think the economy is headed for a recession, or do you feel America is already in the thick of it?
Copyright 2022, ReliableNews.org