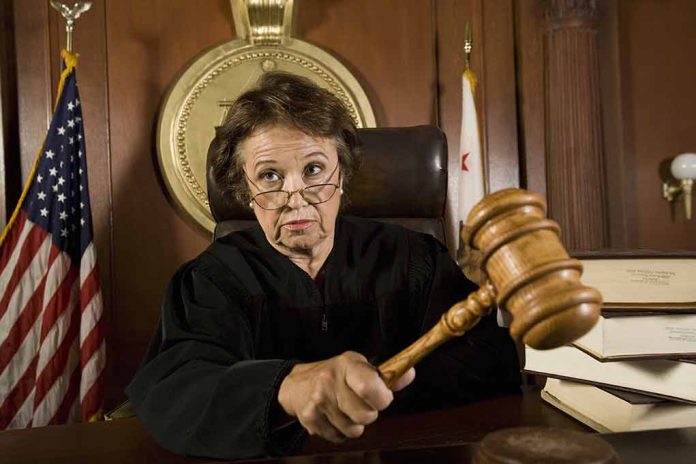 (ReliableNews.org) – Texas Governor Greg Abbott (R) has signed some of the most conservative legislation his state has seen on issues like education and LGBTQ+ policies. In June, he signed a law targeting liberal areas in his state. A Texas judge has now ruled the law is unconstitutional.
Abbott signed HB 2127 into law a few months ago. The bill was extremely controversial because it would not allow municipalities to enact laws that were stricter than what the state had on its books. One of the laws that would have been nixed was one that requires construction workers to take mandatory water breaks in Austin. The decision came at a time when temperatures exceeded 100 degrees in the region for multiple days this summer. Texas currently leads the nation in deaths at construction sites, largely because of heat-related illnesses, according to experts.
The new law also prohibited sites from passing rules to protect their residents from predatory lending or put eviction moratoriums in place, as many areas did during the national health crisis. The bill was dubbed the "Death Star" law, a play off the state nickname "Lone Star State."
On August 30, Travis County Judge Maya Guerra Gamble ruled in favor of San Antonio, Houston, and El Paso in a lawsuit against the bill. The judge determined the law violated the state Constitution and said it was too vague to be enforced.
Houston Mayor Sylvester Turner (D) celebrated the judge's decision. He issued a statement calling the law a "power grab by" lawmakers "and an unwarranted and unconstitutional intrusion into local power" that the Texas Constitution grants them.
Not everyone agreed with the ruling, however. Abbott defended the legislation, saying it was meant to help businesses and cut through unnecessary red tape. He pointed out that the business industry spearheaded the bill and said those who support it believe it "creates statewide consistency."
The state is expected to appeal the decision by the judge.
Copyright 2023, ReliableNews.org