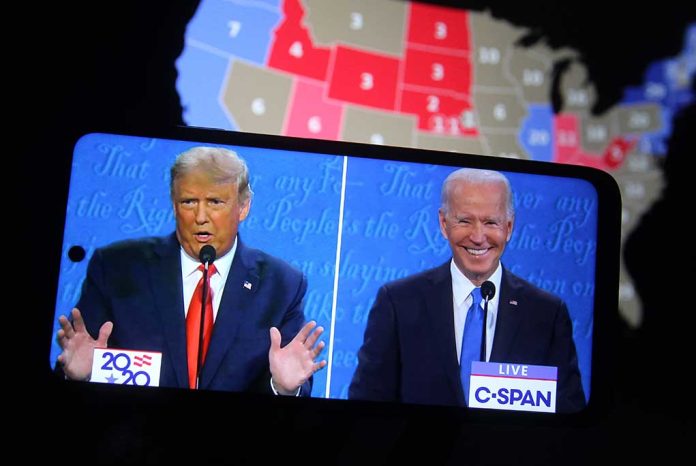 Trump and Biden Are Neck-and-Neck in the Polls Right Now
(ReliableNews.org) – The midterm elections are right around the corner, but some people are looking ahead to 2024 when we get to select a new president. There's a lot of buzz about whether or not former President Donald Trump might run for a second term, but he has not yet confirmed. Still, pollsters want to know what a repeat of the 2020 election would look like.
On Sunday, September 25, an ABC News/Washington Post poll was released to the public. According to the survey, if President Joe Biden and Trump were to go head-to-head in a match again, it would be neck-and-neck. Among registered voters, the 45th POTUS leads 48 to 46. However, the results were reversed when it accounted for all of the poll's respondents. Ultimately, pollsters found the contest is "essentially tied."
NEW POLL: ABC & Washington Post

2022 Generic Congressional Ballot (LV)
Republicans 51% (+5)
Democrats 46%

2024 Presidential Election (RV)
(R) Donald Trump 48%
(D) Joe Biden 46%

Biden Job Approval
Approve 39%
Disapprove 53%

908 RV | 09/18-21 | ±3.5%https://t.co/rL40qh8M1V

— InteractivePolls (@IAPolls2022) September 25, 2022
President Joe Biden's approval ratings are still tanking. The poll found 53% of respondents disapprove of his job performance, while only 39% think he's doing a good job.
As for the midterms, like the 2024 potential match-up, voters are unsure who they want. Republicans slightly edge out Democrats 47 to 46 when respondents said what party they want to lead their individual home districts.
Essentially, the poll shows that while the political landscape is as divided as ever, the American people know one thing for sure, they're very unhappy with Biden's job performance.
Copyright 2022, ReliableNews.org