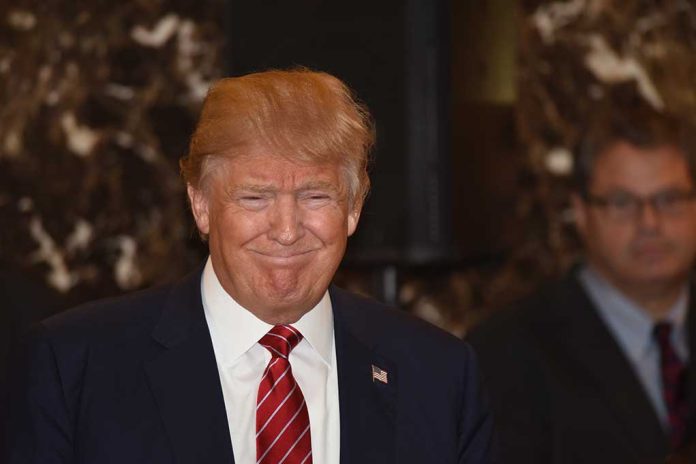 Trump WON Again – Primary Gains Revealed!
(ReliableNews.org) – On August 2, five states held their primary elections to see who will appear on the November ballot for their designated party. On the Republican side, many have been seeking former President Donald Trump's endorsement to push them over the top. Just before the vote on Tuesday, the previous US leader graced a non-specific "Eric" in Missouri's race with his full support. As a result, Attorney General Eric Schmitt, not his rival candidate Eric Greitens, won a spot on the mid-term ticket. Since the victor believes, as the 45th president alleges, that the 2020 election was stolen, what does that mean for the future of the Republican Party?
Trumpers vs. Never Trumpers
Ever since the controversy surrounding the legitimacy of the last general election, there have been two trains of thought amongst Republicans. Some of them believe Trump was robbed of a second term as president by a rigged election, while others believe the democratic process worked fine. These different beliefs have split the party, and many are watching to see which side voters will choose, because that may determine the direction of the Right going forward.
Of the August 2 primary elections in the remaining four states, many pro-MAGA Republicans have won or are projected to win a spot on the ballot. That said, Politico reported Trump's hold on the GOP may not have the strength it previously had. In fact, some people on the conservative side previously indicated they want to move away from the rhetoric surrounding the 2020 claims.
While several of his favorites were victorious in their primaries over the months since election season began, others fell short, seemingly weakening the strength of Trump's endorsement. In June, Axios reported that while the previous US leader still had some control over the party, his influence may be fading.
The outlet more recently stated that many MAGA candidates are pulling off wins while others are still struggling.
Predicting the Future
According to the Washington Post, the former president's backing hasn't been a golden ticket across the board. There has been a clear line with voters between those who accept the candidates he chooses and those who outright reject them. Some on the Right fear the previous commander-in-chief's picks are too extreme to win in November, stoking the belief they could very well lose to their Democratic opponents. Whether that's true or not remains to be seen.
Many on the Left are banking on voters rejecting far-Right candidates, but some say that's a gamble they could lose. As for the GOP, it seems Trump's words still carry at least some weight with many.
Do you think Conservatives are still rallying around the former president, or do you believe they want to move on from the 2020 election results?
Copyright 2022, ReliableNews.org