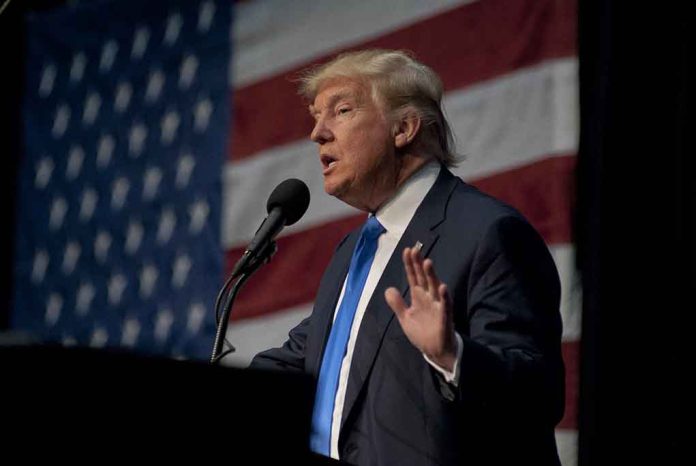 (ReliableNews.org) – Former President Donald Trump announced he was running for the White House again just days after the midterm elections. However, his announcement has not had the same momentum as it did the first and second times he ran as a Republican. Someone who is allegedly close to him recently announced he's in trouble.
According to The Guardian, an unnamed Trump insider said, "He IS in trouble," in a discussion about the former president. The message comes as a USA Today and Suffolk University Poll revealed bad news for Trump. Not only was Florida Governor Ron DeSantis leading him, but 61% of Conservatives want someone other than the 45th POTUS to become the nominee for 2024.
New Suffolk/USA Today poll on 2024:

GOP Primary
DeSantis 56
Trump 33

General Election
Biden 47 – Trump 40
DeSantis 47 – Biden 43https://t.co/bT72kN07Nl

— Tom Bevan (@TomBevanRCP) December 13, 2022
A Wall Street Journal Poll also shows DeSantis leading the former president. While the governor has not announced any plans to run, the news is certainly not great for the Trump team.
One of the issues with the Trump candidacy this time around is the losses the candidates he endorsed suffered in the midterms. Democrats were able to flip Pennsylvania blue after their candidate, John Fetterman, beat Trump-backed Mehmet Oz. In Georgia, the GOP failed to flip that seat after the former president's controversial choice, Herschel Walker, won the Republican nomination and lost to Senator Raphael Warnock (D).
Do you support Trump 2024?
Copyright 2022, ReliableNews.org