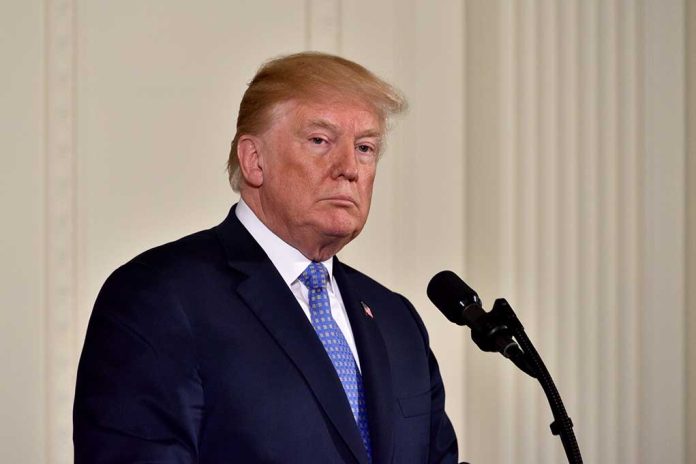 Trump Has Ironically Nothing Much To Say After Surprising Midterms
(ReliableNews.org) – On Tuesday, November 8, former President Donald Trump hosted an event at his Mar-a-Lago estate. As the night began, he was greeted with thunderous applause. When it became clear that there was no red wave as expected, the former commander-in-chief became unusually quiet.
When it came time to give a speech, Trump had very little to say. He called it an "interesting night," and praised the outcome of the Alabama Senate race. In the days after, he took aim at Florida Governor Ron DeSantis (R).
DeSantis and Trump were once good friends. The leader of the Sunshine State ran on a MAGA platform in 2018, which propelled him to victory in the state. However, cracks have begun to form in the relationship as the country moves toward the 2024 presidential election.
On November 10, Trump took to Truth Social to criticize DeSantis. He pointed out that the media has elevated the governor in an attempt to urge him to run. The former president went on to say the Florida leader is "an average REPUBLICAN Governor" who didn't have to close his state during the pandemic "but did." Trump is referencing the short lockdown period in the state.
The former president alleged DeSantis approached him "in desperate shape in 2017," claiming the governor (a candidate at the time) was "politically dead" during the GOP primary. Trump went on to take credit for DeSantis winning the election in 2018.
Trump unloading on DeSantis over on Truth Social. pic.twitter.com/HNLqX1iHZI

— Kyle Cheney (@kyledcheney) November 10, 2022
Earlier in the week, before the midterms, The Wall Street Journal reported Trump threatened DeSantis. He told reporters he didn't think it was a good idea for the conservative to run for president in 2024. Then he warned that if DeSantis tried, he would reveal unflattering information he has on the Florida leader. Trump claimed that he knows more about DeSantis than anyone other than the governor's wife.
Do you think Trump's criticism of DeSantis is warranted? Or would you prefer the party focus on the Georgia run-off?
Copyright 2022, ReliableNews.org