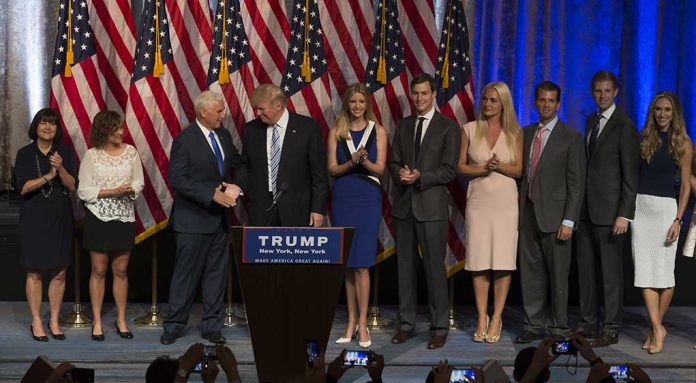 (ReliableNews.org) – When former President Donald Trump announced he was running for White House again, there was someone who was notably absent from the press conference. His daughter, Ivanka, chose not to attend the event. The 45th president has explained why his eldest daughter and her husband, Jared Kushner, were not involved in the campaign event.
#Politics #DonaldTrump Trump said he told Ivanka and Jared Kushner not to join his 2024 campaign because people are 'too mean and nasty' https://t.co/NB2zrKp9cC

— Philippe JEAN-BAPTISTE (@PhilippeJB_PJB) December 27, 2022
On December 26, Trump refuted claims that his daughter and son-in-law didn't want to be a part of his campaign. In a post on TRUTH Social, the former president slammed the "Fake News" and explained that he didn't ask the two to be a part of his campaign.
Trump said he decided to exclude the couple because the "Fake & Corrupt News" is "too mean and nasty." He went on to say that he didn't want them to have to "deal with some absolutely horrendous SleazeBags in the world of politics, and beyond."
After Trump announced he was running, Ivanka released a statement saying she "will always love and support" her dad, but she is doing that "outside the political arena."
During his administration, Ivanka and her husband often faced harsh criticism as senior advisors. The media repeatedly accused the couple of nepotism and said they were siphoning taxpayer dollars — even though they were never paid a salary.
Do you think Ivanka and Jared were treated unfairly during Trump's time in the White House?
Copyright 2023, ReliableNews.org