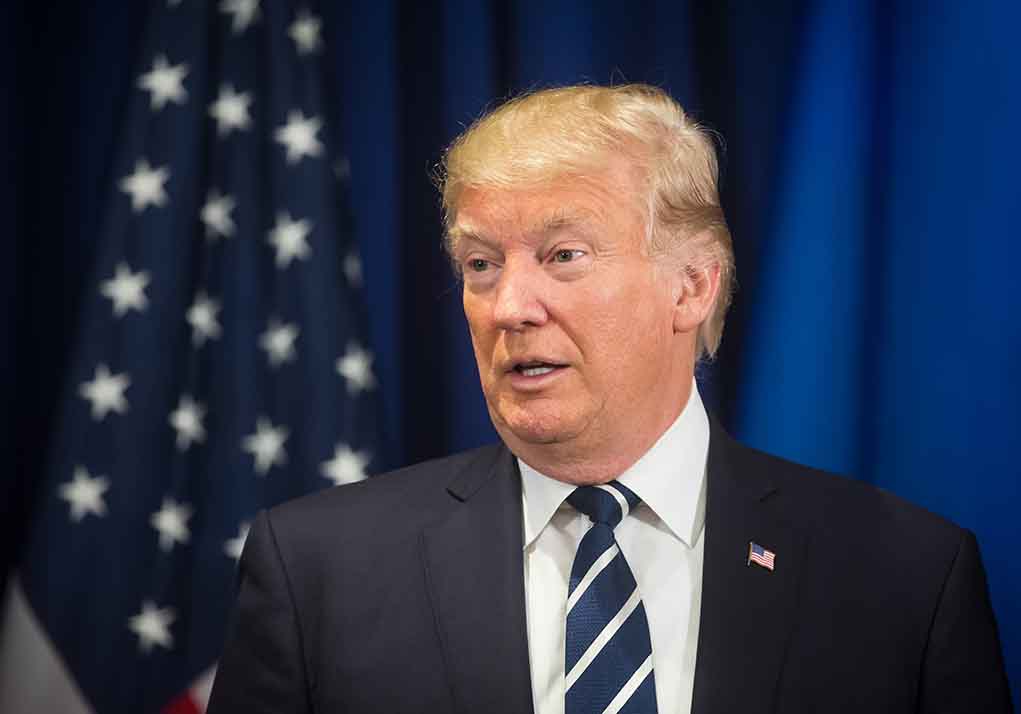 (ReliableNews.org) – When former President Donald Trump was in office, he managed to keep Russia in check. Vladimir Putin didn't try to annex any more land from Ukraine, despite having done so under the previous Barack Obama administration. A year into President Joe Biden's first term, Putin has again invaded the neighboring country. Trump offered some advice to his successor about how to deal with the ongoing crisis.
In an interview with Maria Bartiromo, Trump said if he were still president the US would be making a lot of money from the conflict. The Fox Business host asked the former president if he thought Biden should issue sanctions on Russia's oil industry, Trump said he would go even further. He told her he doesn't think Biden should buy a single drop of oil from Putin, instead he should open the US up fully and begin "exporting oil to everybody."
Donald Trump says U.S. could have made a fortune from Ukraine war https://t.co/1NdOZ7FUF0

— Newsweek (@Newsweek) March 2, 2022
Trump went on to say America already had the infrastructure in place to make it happen when he was in office and could have "made an absolute fortune." Unfortunately, Biden dismantled many of the 45th president's policies and put the country in a weaker position. For example, Trump pointed out the current administration has prohibited new oil exploration leases. So, instead of profiting from Russia's aggression, the American people will pay more on gas and goods as prices rise as a result of the conflict.
Copyright 2022, ReliableNews.org