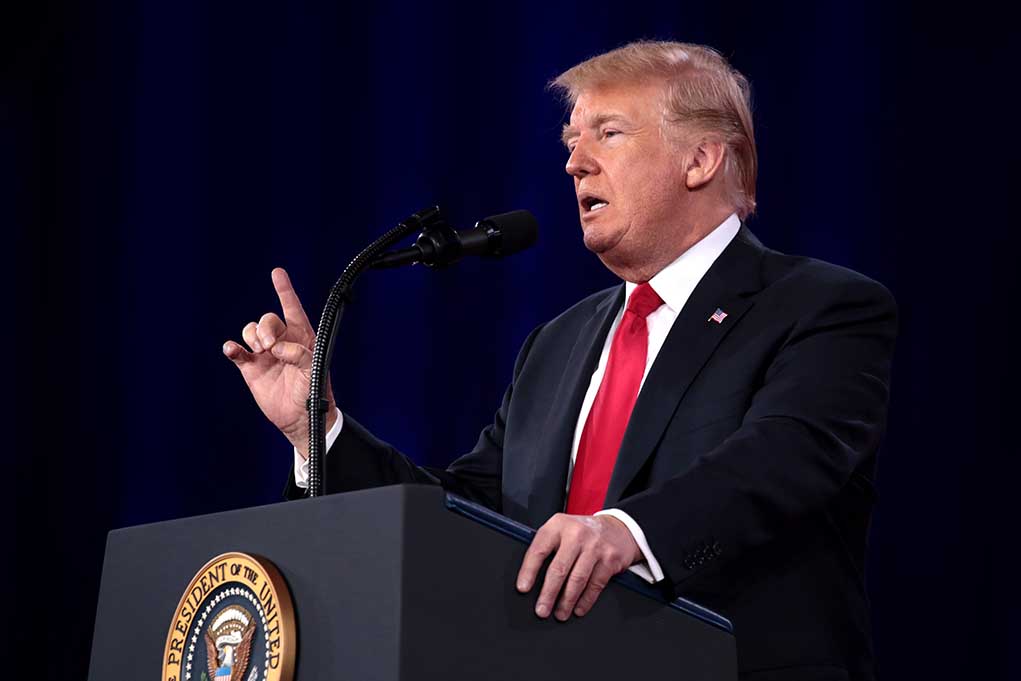 (ReliableNews.org) – President Joe Biden threatened sanctions against Russia in the days leading up to last week's launch of a "special military operation" in Ukraine. Former President Donald Trump weighed in on the situation during a fundraising event.
On Wednesday, February 23, Trump told attendees at the Mar-a-Lago event Putin was smart for moving into Ukraine. According to the former president, Putin was "taking over a country for two dollars worth of sanctions."
Pounding home his point, the real estate tycoon characterized Ukraine as "a great piece of land," and Putin appears able to take over the country by "just walking in."
At Mar-a-Lago event, Trump says "Trump said Putin is smart. He's taken over a country for $2 worth of sanctions. I'd say that's pretty smart." pic.twitter.com/v4RkhqvCd3

— danny (@dabbs346) February 24, 2022
Trump concluded his remarks by telling his audience Putin would never have dared to mount an invasion on Ukraine during his presidency. "[It] never would have happened… [not] in a million years," he stated, reminding everyone he knows Putin very well.
As it turned out, Putin announced his decision to launch a special military action in Ukraine the following day. He quickly followed up by sending troops into Ukraine, and Biden administration officials released a fact sheet detailing a series of sanctions.
However, Bloomberg recently reported, the Russian stock market and Ruble initially crumbled at the news of sanctions. However, they started recovering lost ground by February 25 since sanctions imposed by Biden and American allies were less than anticipated — more than two dollars, but far less than decimating.
Does President Trump have a point? Was it perhaps "smart" thinking on Putin's part to mount a military action in Ukraine?
Copyright 2022, ReliableNews.org