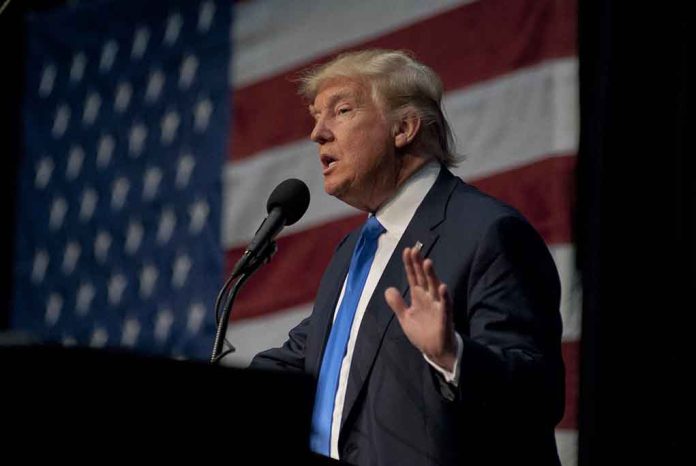 Trump Slams Elon Musk — Calls Him "Worthless"
(ReliableNews.org) – In June, billionaire Elon Musk announced he'd voted Republican for the first time. He'd previously said he switched parties from Democratic to the GOP and thought others would do it, too. Now, it seems he's in the midst of a feud with the most popular conservative in the country.
On Friday, July 8, news broke that Musk was pulling out of the deal with Twitter. The Tesla founder had once said he wanted to make the platform free again and many Conservatives thought he might allow former President Donald Trump back on the platform. At a rally in Alaska the next day, the ex-POTUS called the world's richest man "another bulls*** artist." He told his audience they should sign up for Truth Social, his platform.
A couple of days later, on Monday, Musk responded to Trump's criticism by saying the former president should "hang up his hat & sail into the sunset."
I don't hate the man, but it's time for Trump to hang up his hat & sail into the sunset.

Dems should also call off the attack – don't make it so that Trump's only way to survive is to regain the Presidency.

— Elon Musk (@elonmusk) July 12, 2022
Trump's supporters pushed back, pointing out all the good he did for the country. Musk responded it was true but said the former POTUS is a "bull in a China shop" who brings "too much drama."
According to Axios, the 45th president responded to Musk on Truth Social, saying he asked for his help during his White House term. He claimed the billionaire would be "worthless" without subsidies and claimed he was a "big Trump fan and Republican." The former commander-in-chief recommended the Tesla founder pay more attention to his own business and deals.
What do you think about the feud between the two men?
Copyright 2022, ReliableNews.org