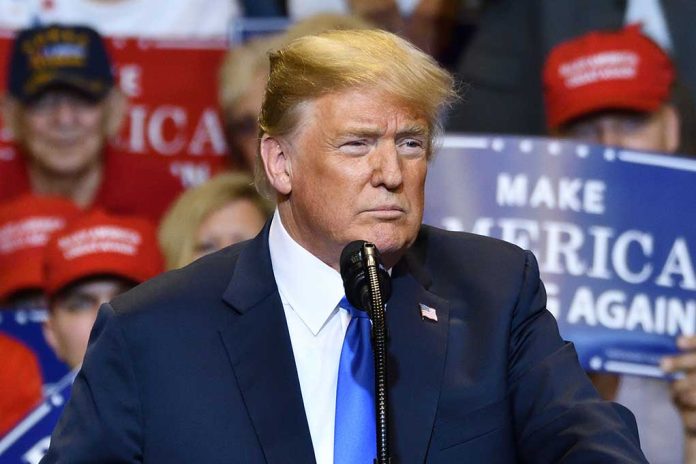 FBI Frantic After Trump Announces HISTORIC Lawsuit
(ReliableNews.org) – On August 8, the FBI searched former President Donald Trump's home in Florida. He immediately lashed out at the federal law enforcement agency over the unprecedented search. Now, the 45th POTUS is taking action.
Trump's legal team filed a lawsuit against the Department of Justice on August 22. The former president's lawyers are asking a federal court to appoint a special master to determine whether the classified and top secret files seized at his home were covered by executive privilege. The suit also accuses federal prosecutors of a "shockingly aggressive move" when they allowed the raid. Trump's attorneys demanded they return documents not covered by the search warrant.
Rule 53 of the Federal Rules of Civil Procedure allows a judge to designate a neutral third party usually appointed in criminal cases where there's a concern that some of the evidence might be protected under attorney-client privilege, thereby making it inadmissible in court.
Just in: Trump files motion seeking appointment of a special master to determine what materials seized from Mar-a-Lago can be used in DOJ investigation https://t.co/kGEuLhN2FD

— Hugo Lowell (@hugolowell) August 22, 2022
Trump's lawyers also accuse the FBI of violating his Fourth Amendment rights by searching his home. That amendment prohibits the government from conducting illegal searches and seizures.
DOJ spokesman Anthony Coley told NBC News that the search warrant was "authorized by a federal court upon the required finding of probable cause." He went on to say federal authorities would respond in a legal filing.
Copyright 2022, ReliableNews.org