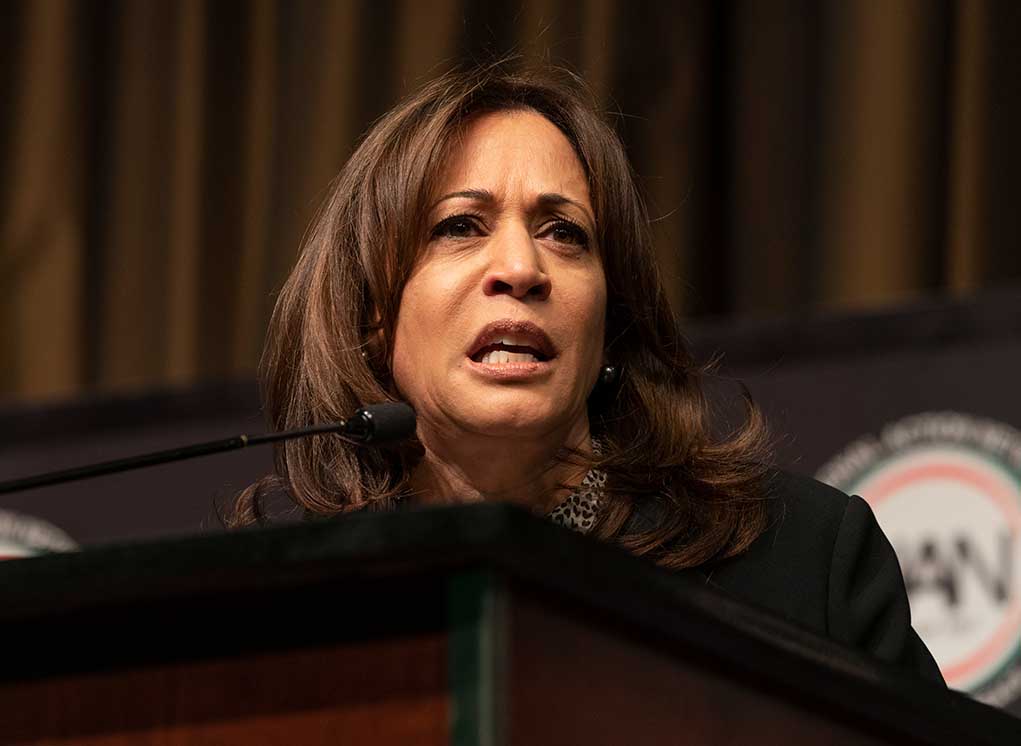 (ReliableNews.org) – Former US Rep. Tulsi Gabbard (D-HI) doesn't mince words when it comes to speaking her mind. She recently took aim at Vice President Kamala Harris.
On Monday, February 21, Gabbard sat down for an in-depth interview with Fox News host Sean Hannity. Predictably, the topic of Harris' recent trip to Germany to discuss the Ukraine crisis arose.
Gabbard characterized the vice president's trip as "embarrassing." President Joe Biden clearly sent Harris to Germany as political theater. She continued by pointing out Harris lacks any background or understanding of foreign policy.
Gabbard also said Harris doesn't understand the cost of war and doesn't have the "temperament [required] to be the voice of America" on the international stage.
Gabbard then turned her attention to Harris' lack of clarity regarding the use of sanctions as a deterrent, once again calling Harris an embarrassment. As she explained, it does nothing to punish someone before they do something wrong. "This is grade school," she noted. If you punish a person first, there's no incentive not to take action at that point. "This isn't rocket science," she remarked.
Gabbard concluded her remarks by lashing out Harris and Biden's frequent remarks that America's action regarding the Ukrainian crisis bears a cost. She explained it wouldn't matter to either of them since both are multi-millionaires. Hard-working Americans will end up paying for the Biden administration's failed policies — not them.
What do you think of the Biden administration's actions regarding Russia and Ukraine?
Copyright 2022, ReliableNews.org