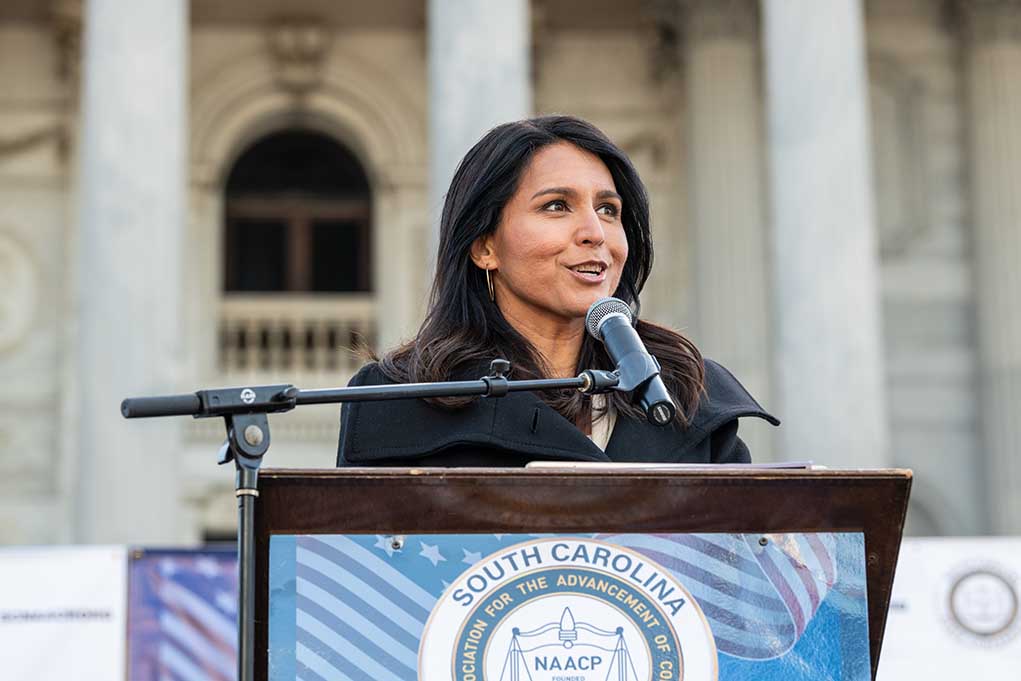 (ReliableNews.org) – Former Democrat Congresswoman Tulsi Gabbard (HI) has fallen out of favor with her party. The Left has had a problem with her since she started speaking out against some of the most radical elements in her party. Recently, Big Tech targeted her.
On Wednesday, March 16, Gabbard posted a three-minute clip on Twitter with a caption saying she was censored by YouTube, which is owned by Google, simply because she spoke out against the military-industrial complex. She shared the clip to Twitter just to show her followers what Google didn't want them to see. The video shows someone logging into YouTube to confirm their age before they can watch a Fox News clip of Gabbard on the Laura Ingraham show.
CENSORED: YouTube/Google are offended by my criticism of the Military Industrial Complex and my advocacy for negotiated settlement in Ukraine, because they are the social media arm of that warmongering Power Elite/MIC. pic.twitter.com/tYe714y7cj

— Tulsi Gabbard 🌺 (@TulsiGabbard) March 16, 2022
The military veteran shared another post on Twitter of a quote misattributed to Author George Orwell that said, "The further a society drifts from truth the more it will hate those who speak it."
YouTube and Google often censor people whose ideals the company doesn't agree with, but hiding a news clip behind a warning is new. Fox News is the number one rated cable news channel consistently. The clip didn't have any vulgar language. It was literally just Gabbard talking about what she thinks is warmongering. So why would YouTube try to hide it? What do you think?
Copyright 2022, ReliableNews.org