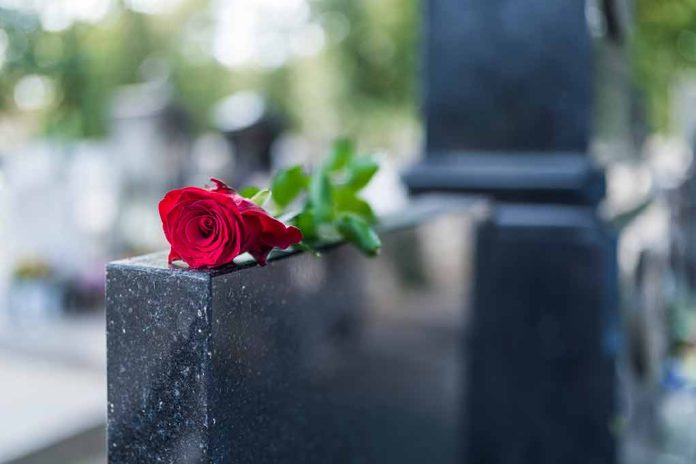 (ReliableNews.org) – Firefighters have one of the most dangerous jobs in the world. They literally run into burning buildings, homes, and other places to save people and put blazes out. Recently, two officials were surveying a fire from a helicopter when they and their pilot lost their lives.
On August 6, fire crews battled a blaze in Riverside County, California. The fire reportedly started in a structure but then spread to the brush next to it. Firefighters were able to get it under control, but not until it burned several acres. Six aircraft were in the air as part of the response to the blaze. Suddenly, two of those helicopters, a small Bell 407 and a large Sikorsky S-64E, collided mid-air.
The collision caused the Bell 407 to crash to the ground. The contracted pilot, Tony Sousa, and his two passengers, Cal Fire Captain Tim Rodriguez and Cal Fire Division Chief Josh Bischof, all died when the helicopter hit a hillside. The accident sparked another fire that burned four acres before firefighters could contain it.
David Fulcher, Cal Fire chief of the southern region, released a statement expressing the department's "deepest sympathies and sorrow" to the loved ones and colleagues of those lost in the accident. He called it a "tragic loss" for the Riverside County Fire Department, Cal Fire, and the fire service community.
The day after the crash, Nick Schuler, the Cal Fire deputy director of communications, told CNN that the accident was "an extremely rare event" and it's currently under investigation. He also explained that when a firefighter leaves their home each day, "they don't expect not to return […] yesterday was a difficult day."
Friends of the victims spoke about how much they will be missed in various tributes. Sousa, 55, left behind his wife, Rachelle, and two sons, Carson and Connor. Carson posted about his loss on social media, saying his father was his "hero and role model," saying he was also a "hero to many other people while he fought fires." He sent his condolences to the families of the other victims as well. Bischof, 46, is survived by his wife, Cheryl, and two young sons. Rodriguez, 44, is also survived by a wife and children.
Copyright 2023, ReliableNews.org