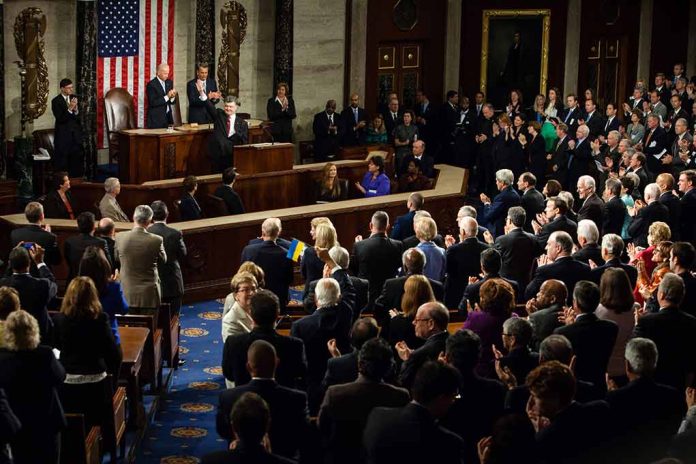 (ReliableNews.org) – Artificial intelligence (AI) is rapidly expanding across nearly all sectors. With the growth comes concerns about security and other risks posed. Senators recently received a classified briefing about the technology.
On Sunday, July 9, Senate Majority Leader Chuck Schumer (D-NY) notified all 99 of his colleagues in the upper chamber that they would be receiving its first classified briefing on AI technology on Tuesday. According to the senator, the US intelligence community and the Department of Defense were leading the meeting. He said lawmakers would learn more about how the government is "investing in AI to protect [the country's] national security" and learn how other nations are using it.
Lawmakers attended the briefing as scheduled on Tuesday. Deputy Secretary of Defense Kathleen Hicks, Director of National Intelligence Avril Haines, and Director of the White House Office of Science Technology and Policy Arati Prabhakar gave officials the rundown on the opportunities and risks of the technology. After it was over, The Hill reported lawmakers were grappling with a response.
Senators left their first classified briefing on artificial intelligence with increased concerns about the risks posed by the technology and no clear battle lines on a legislative plan to regulate the booming industry. https://t.co/byBQ1REHcq

— The Hill (@thehill) July 11, 2023
Senator Chris Coons (D-DE) said that he's "more concerned than ever" about the challenges facing the country and believes the Senate needs to pass laws to address the issues. Senator Elizabeth Warren (D-MA) expressed concerns about AI being trained on systems not designed to be accurate.
Louisiana Republican Senator John Kennedy told the press that AI technology could potentially make the lives of people easier "If it doesn't kill us first." Senator Martin Heinrich (D-NM) said one of the positive points about the briefing is that lawmakers aren't divided on the issue along partisan lines like they are on so many other issues. Hence, they "have a moment [they] should take advantage of" to pass regulations.
Senator Markwayne Mullin (R-OK) said that he believes there will be more hearings moving forward. But he urged his colleagues to "not overreact yet."
Copyright 2023, ReliableNews.org