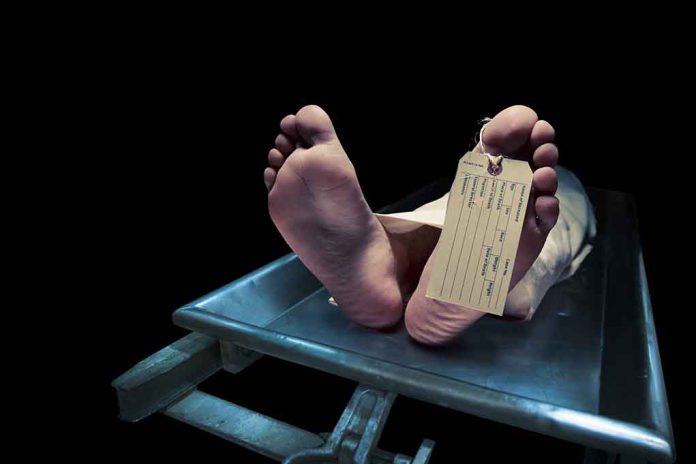 (ReliableNews.org) – Oregon enacted the Death with Dignity Act in 1997, allowing people to end their lives by self-administering a fatal dose medication prescribed for that purpose. Twenty-five years later, the state agreed to stop enforcing its residency requirement. A new report indicates death tourism has increased in the state.
According to a report in the Daily Mail, Oregon has now become a destination for people who are traveling to end their lives. A Portland clinic is reportedly receiving people who only have six months to live. A physician who is prescribing the medications, End of Life Choices Oregon Director Dr. Nicholas Gideonse, has reportedly admitted that he advises people who are terminally ill but not residents of Oregon to travel to the state.
The Mail reported Gideonse is helping a hospice patient on the East Coast and another who is suffering from ALS, another fatal disease. However, he denied that there were hordes of people traveling to the state to die, but it is certainly happening.
Oregon becomes America's first 'death tourism' destination – with one 'Dr. Death' offering terminally ill people from out-of-state a deadly cocktail of drugs at his assisted suicide clinin becomes America's first 'death tourism' destination https://t.co/nhJO2r393Y

— Ryan Saavedra (@RealSaavedra) February 6, 2023
Though the state isn't enforcing the residency requirement for those who want to end their lives, it's technically still a rule. That means Gideonse is operating in a gray zone that may not be completely legal. For those who are traveling to the clinic to die, they have to spend 15 days in the state to allow the paperwork to go through, including having doctors and witnesses sign off on it.
Several other states allow residents to end their lives through medically-assisted suicide. Those states include Washington, Montana, California, Vermont, Colorado, Hawaii, Maine, New Jersey, New Mexico, and the District of Columbia.
A Florida case recently brought the conversation to the forefront as well. The Sunshine State does not have a Death with Dignity law, but a wife reportedly took it into her own hands by shooting and killing her terminally ill husband at a Daytona hospital. The police reported she said she had promised her husband she would end his suffering when the time came.
Copyright 2023, ReliableNews.org