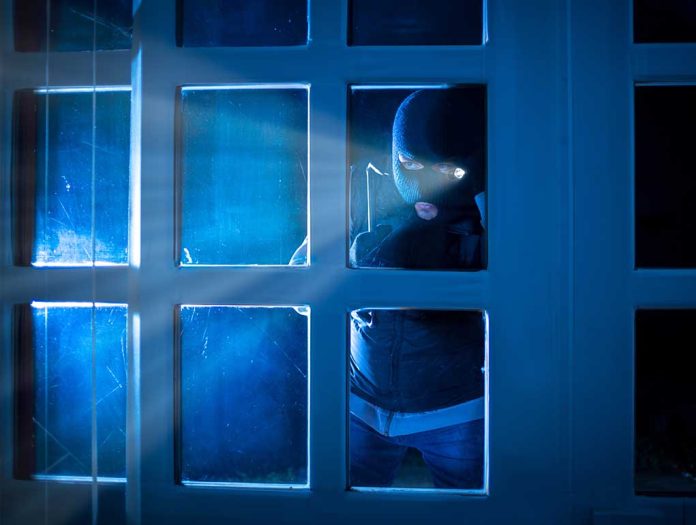 Homeowner Shoots Multiple Invaders
(ReliableNews.org) – A Georgia man has defended his home against a group of intruders, killing one. Cops say the shooting was justified, and the homeowner won't face charges — but the surviving intruders are looking at a murder indictment.
Police: Attempted home invasion led to Gresham Park shooting; 1 dead https://t.co/itspmCFDyk

— 11Alive News (@11AliveNews) November 26, 2022
Shortly before 5 p.m. on Thanksgiving, an Atlanta, GA man was at home in the Gresham Park neighborhood when a group of four intruders started to force their way into his house. When the homeowner challenged them, shooting broke out — and the brief firefight ended with all four assailants being hit.
Atlanta police responded and found three males, aged 15, 18, and 23, near the scene with gunshot wounds. All three were taken to the hospital, where the 18-year-old died. A 30-year-old man later went to the hospital with a gunshot wound and has been arrested for the same incident.
Police say the shooting "appears justified," and the homeowner isn't likely to be charged with an offense. However, under Georgia law, the three surviving intruders will probably be charged with the felony murder of the one who died, because the felony they were committing caused his death. The older two survivors will also be charged with home invasion.
Happily, the homeowner seems to have escaped unharmed.
Copyright 2022, ReliableNews.org