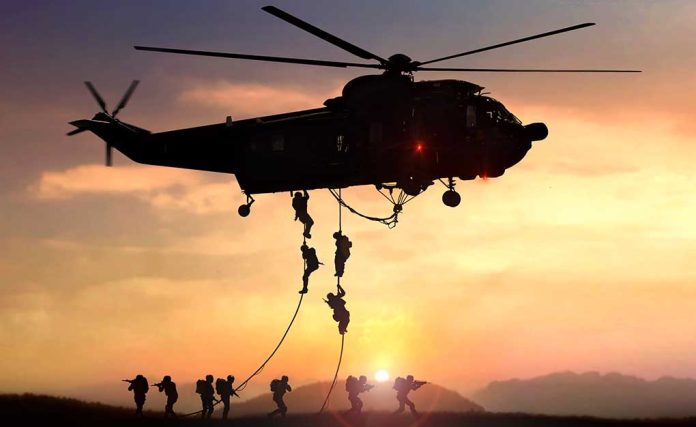 (ReliableNews.org) – In October 2021, a military coup in Sudan resulted in two generals leading the country: Lieutenant General Mohamed Hamdan Dagalo and General Abdel Fattah al-Burhan. Recently, the BBC explained that fighting recently broke out in the country because the pair of leaders couldn't agree on the future of Sudan. The Sudanese armed forces felt threatened by the Hamdan-led Rapid Support Forces (RSF) as they began to deploy around the country. The battle began on April 15.
The conflict escalated quickly, prompting many countries to look into withdrawing personnel and their respective citizens from the embattled area. One week later, after a US diplomatic convoy came under fire, President Joe Biden ordered US special forces to remove the country's embassy personnel by helicopter. On April 25, the UK government announced it, too, would begin evacuations.
The UK Move
The Foreign, Commonwealth & Development Office in the UK released a statement on Twitter, noting its intent to fly British nationals out of Sudan via military flights. The entity explained it would give priority to families with children, the elderly, and those with medical conditions. The flights were only available to those with British passports, and the office said it would contact those eligible for evacuation. The agency said British nationals should not travel to the airstrip located just outside of Khartoum unless specifically contacted.
Update on Sudan – 25 April 2023

🔗 https://t.co/QSfVup6yF1 pic.twitter.com/6OSDolQCot

— Foreign, Commonwealth & Development Office (@FCDOGovUK) April 25, 2023
The Washington Examiner reported the forces at war agreed to a three-day ceasefire, giving the British government a small evacuation window. According to Reuters, the US and Saudi Arabia mediated the temporary truce agreement starting on April 24.
Americans Remaining in Sudan
However, the Pentagon did not take advantage of the short-lived peace. NSC spokesperson John Kirby reportedly told CBS another evacuation attempt was "not safe" — despite the agreement. He assured the government would do everything possible to "guide people" to safety, but sending the US military in again would "put Americans in more danger."
Because Kirby wasn't confident the ceasefire will hold, he instructed Americans in Sudan to "shelter in place." During an interview on CNN, the spokesperson explained there were "convoys" traveling from Khartoum to Port Sudan for those who want to leave.
In a recent White House briefing, National Security Advisor Jake Sullivan said American citizens are already starting to arrive at the port, and the US government is working to get them safely out of the country. Blinken announced there were likely dozens of US citizens who have expressed an interest in leaving. He explained that facilitating their departure is an ongoing and challenging process.
Copyright 2023, ReliableNews.org