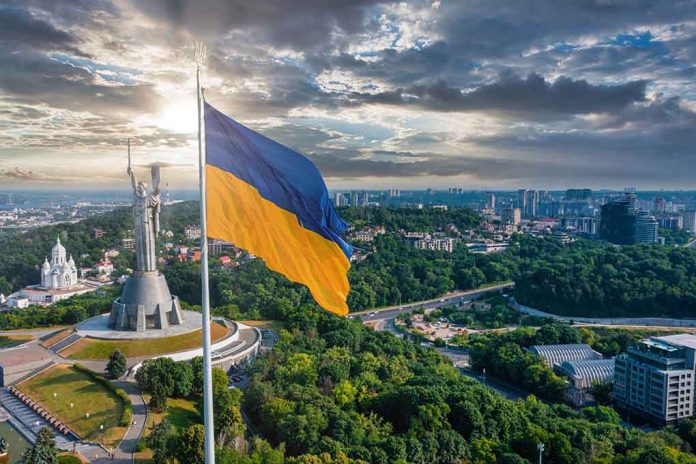 Russia Suffers UNRECOVERABLE Loss In War Effort
(ReliableNews.org) – Since Russia decided to invade Ukraine, there has been a lot of death on both sides. On May 22, Russia may have received its biggest blow yet, with the death of the country's Air Force Major General Kanamat Botashev. Ukrainian forces shot the fighter pilot right out of the sky above the Luhansk region in Ukraine, making him the 12th confirmed dead Russian general since the start of the war.
The Fighter Pilots
Botashev was the highest-ranking Russian general to die during the Russian/Ukrainian fight. Although he had already retired from the Russian Air Force, the pilot's former colleague said Botashev just "could not stay away" from the fight. So, he came out of his 10-year-long retirement and flew a Sukhoi Su-25 fighter jet into the Donbas region, where he was shot down by a Ukrainian Stinger missile and did not have time to eject. The cost of flying was his life and an $8-million jet.
Although the ranking officer was able to fly the complicated aircraft, he allegedly had previous issues in the past flying other jets in Russia without permission.
In addition to the deceased Russian generals, The Moscow Times reported at least 31 pilots from Russia have died during the country's battle with Ukraine.
The Invasion and the Future
Russian troops began the invasion of Ukraine on February 24, claiming they were there to de-Nazify the country. Since then, countless soldiers have died on both sides of the war and many Ukrainian civilians at the hands of Russian forces. In fact, one such soldier was just sentenced to life in prison in Kyiv for murdering an unarmed 62-year-old Ukrainian civilian while he was simply riding his bike in the Sumy region of the country.
Although Russian President Vladimir Putin seemed to expect an easy takeover of the sovereign nation, that did not end up being the case. The Ukrainian people, headed by President Volodymyr Zelenskyy, have refused to give up their country, and other nations all over the globe have joined together to support them in their fight to remain free.
Sanctions and Russian bans have done some damage to the Russian economy but have yet to deter Putin from his intended mission. Norway and Sweden have decided to join NATO in response to the ongoing war, despite Putin's threats and objections to the move. Going forward, their acceptance into the fold may cause some backlash from Russia. However, any move on a country inside NATO is a declaration of war on all members of the organization.
Although most of the world stands by Ukraine, Russia has not backed down yet, and it's unclear if they will cave to global pressure.
Copyright 2022, ReliableNews.org