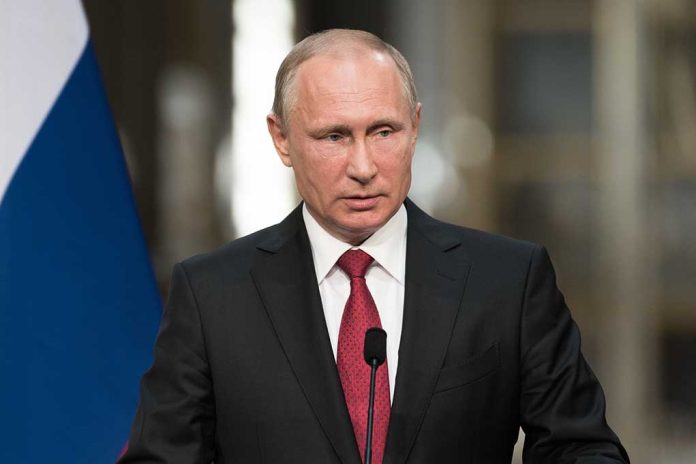 Russian Military Equipment DESTROYED — Losing Ground
(ReliableNews.org) – America's decision to provide long-range weapons to Ukraine appears to be paying off in a big way. New reports suggest Russian forces took a significant beating this week as the Ukrainian Air Force took to the skies in a series of devastating attacks on known enemy supply depots.
This BBC graphic identifies 11 Russian ammunition supply depots destroyed by Ukrainian forces in the past 9 days as Western-supplied long-range weapons begin to undermine Putin's ability to wage war pic.twitter.com/xISh0EzS2L

— Business Ukraine mag (@Biz_Ukraine_Mag) July 7, 2022
An update first shared to Facebook by the UA's Press Service on July 5 lists the military's successes over the course of the same day. The Air Force first intercepted a number of winged rocket missile attacks, thwarting them before they could strike, and then moved on to take out two separate field ammunition depots in the region.
The Ukrainian Air Force managed to neutralize at least two additional platoon support points and some 20 individual pieces of Russian equipment. It also claimed responsibility for killing an undisclosed number of enemy troops.
A recent update first shared by UATV revealed that Russian forces are attempting to strike back at identified Ukrainian Air Defense positions with X-31P and X-58 anti-radar air-to-surface missiles. However, Spokesman Yuriy Ihnat told the news outlet armed forces continue to fight back and are "actively resisting" the onslaught.
As people all over the world celebrate Ukraine's successes in pushing back at Russian forces, another disaster may be about to unfold. On July 7, Luhansk's Governor Serhiy Haidai warned of the potential for a humanitarian disaster in Severodonetsk, citing severe damage to critical infrastructure and up to 80% of all local housing. It seems the conflict is not over quite yet.
Copyright 2022, ReliableNews.org