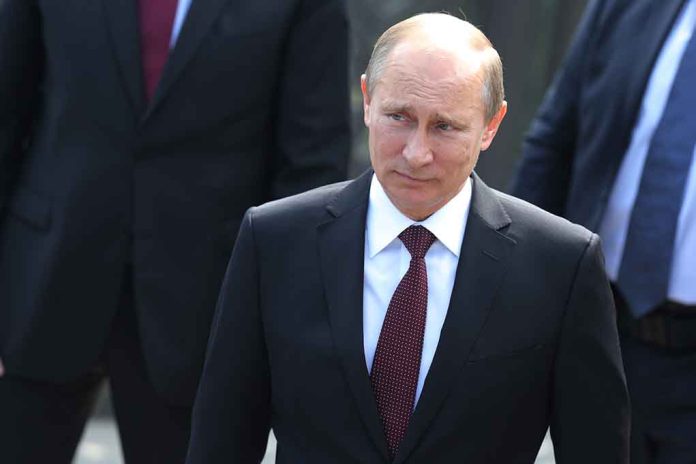 Putin Assassination Attempted – Official Reveals
(ReliableNews.org) – Russian President Vladimir Putin leads a life that doesn't make it easy for someone to get close to him. The leader has a tight inner circle and is known for leading a relatively solitary existence. That's what makes a recent claim by a Ukrainian official a little hard for the US to believe.
On May 23, Defense Intelligence of Ukraine Chief Maj. Gen. Kyrylo Budanov said there was an attempt to assassinate Putin. He went on to say the Russian leader was "even attacked, it is said, by representatives of the Caucasus," a region between the Caspian Sea and Black Sea. Budanov claimed the attack happened at an undisclosed location about two months ago and was "absolutely unsuccessful."
🔴 Russian President Vladimir Putin survived an assassination attempt shortly after his invasion of Ukraine, Kyiv's top military intelligence official said https://t.co/XCsvzzUXkN

— The Telegraph (@Telegraph) May 24, 2022
The United States isn't sure the assassination attempt ever took place. An unnamed Western official told Business Insider the plot to kill Putin would have had to have been extremely complex. Other western officials said Putin's environment is very "controlled."
Officials were also skeptical of reports saying Putin was losing his control over the country. One said it looks like he's "firmly in control of his inner circle, the country, and the decisions" being made in Russia. They went on to say he's still the "decision-maker."
As of this writing Russia has not commented on the claims made by Budanov.
Copyright 2022, ReliableNews.org