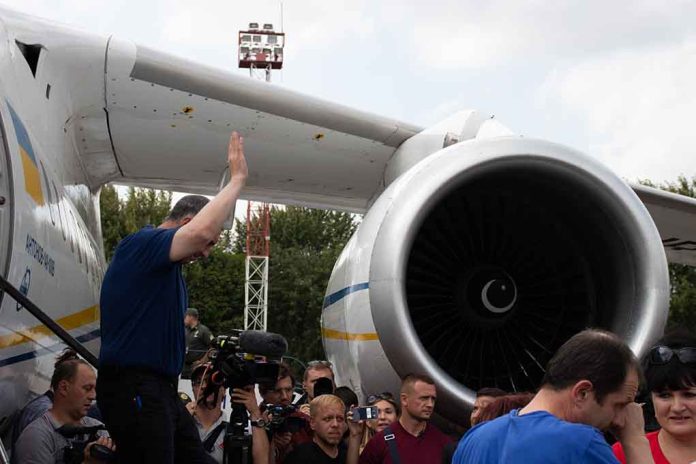 (ReliableNews.org) – An unknown number of Americans have gone to Ukraine to help the country fight back against Russia. However, US Air Force veteran Suedi Murekezi was not one of them. Still, he was captured by the invading military and held for months. The American is finally free.
In June, Murekezi was detained by Russian authorities and accused of being a CIA operative. The American was working in the technology sector when the invasion took place. He decided he wasn't going to evacuate when the war began. Ukraine and Russia recently agreed to a tourist swap during a two-hour ceasefire, and Murekezi was one of the prisoners freed.
Suedi Murekezi, a U.S. Air Force veteran whose family says he was captured by pro-Russian separatists in Ukraine earlier this year, has been freed in a prisoner swap, a senior Ukrainian official announced Wednesday. https://t.co/892pdUaroT

— The Washington Post (@washingtonpost) December 14, 2022
According to The Washington Post, Andriy Yermak, the head of Ukraine's presidential office, announced Murekezi was released with 64 other prisoners who'd been fighting in the Luhansk and Donetsk regions.
While in captivity, Murekezi was reportedly tortured. He was subjected to electric shocks and accused of spying for the US. His Russian captors only provided him with a small amount of water and food. He was allegedly charged with "inciting ethnic hatred." He was released from Russian custody in October but wasn't allowed to leave the Russian-controlled areas until recently.
Sele Murekezi spoke to the WaPo by phone and said his brother was relieved to be free.
Copyright 2022, ReliableNews.org