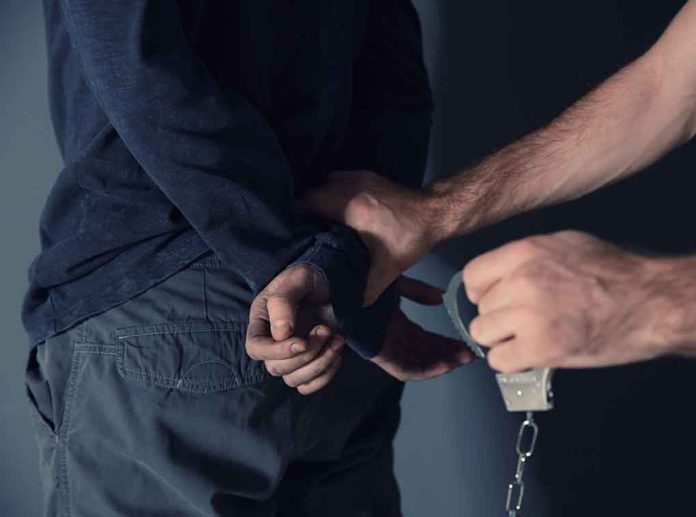 (ReliableNews.org) – On May 1, 24-year-old ex-Marine Daniel Penny placed 30-year-old Jordan Neely in a chokehold while they were riding a New York City train, killing him. Penny, who has been charged with murder, maintains he was protecting others on the train. The killing led to widespread outrage and will ultimately be resolved in a courtroom. But now, Neely's uncle is making news.
According to reports, Christopher Neely was arrested at the end of May, just before he was expected in court for a number of other charges. He's accused of three counts of grand larceny. Law enforcement alleges he stole a wallet in August, another in April, and snatched a $15,000 purse from a chair at a Manhattan restaurant. Those three charges have been added to 12 other counts of grand larceny that he is facing.
The 44-year-old was also released from jail on May 24 for separate charges related to alleged credit card theft. At the time of his arrest, he was on probation for a 2019 grand larceny charge that landed him in prison. Prosecutors tried to hold him on $10,000 bail.
The arrests came the same week Christopher Neely's nephew was laid to rest.
Gurmeet Singh of the Neighborhood Defender Service told a judge that the death of his nephew has taken a toll on the family. He said Christopher Neely has been his family's "rock" and has taken care of them through the ordeal.
The elder Neely told the New York Post that his charges don't have anything to do with his nephew, saying the charges are all for "old stuff." However, prosecutors allege he has been arrested more than 20 times since June 2022 for criminal possession of stolen property and grand larceny. Police are still investigating some of the alleged crimes.
Christopher Neely is expected back in court on July 19.
Copyright 2023, ReliableNews.org