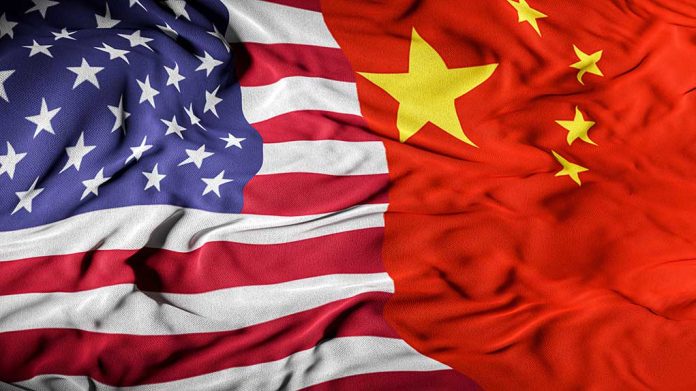 US On HIGH ALERT – China On Offense
(ReliableNews.org) – Mounting tensions between the United States and the People's Republic of China (PRC) spilled over onto Twitter last Wednesday, as officials from both countries sparred about climate change. Nicholas Burns, the US Ambassador to the communist country, announced the passage of the Inflation Reduction Act — along with a poke at the PRC's current carbon footprint.
The Inflation Reduction Act is now law, you can bet 🇺🇸 will meet our commitments. But combatting climate change is a shared responsibility: PRC accounts for 27% of global emissions, the U.S. 11%, so why doesn't the PRC resume our climate dialogue? We're ready. https://t.co/Z3XOaYIUWb

— Ambassador Nicholas Burns (@USAmbChina) August 17, 2022
The jab was significant, as China is no longer engaging in talks on the subject. The two countries had a falling out over House Speaker Nancy Pelosi's (D-CA) recent, highly-controversial trip to Taiwan, a move the Chinese Communist Party denounced. The CCP left the climate talk table over her visit, leaving a void in communication. A government official responded to Burns, reminding him that actions speak louder than words.
Good to hear. But what matters is: Can the US deliver? https://t.co/77cGHoA3OL

— Spokesperson发言人办公室 (@MFA_China) August 16, 2022
Burns responded, adding more substance to the spat. He noted the US is about to make the largest investment in history toward mitigating climate change. He also prodded the Chinese to come back to the climate talks. The PRC spokesman responded by attacking America for sanctions in the Xinjiang province, which greatly impact the production of solar panels.
Our suggestion: Start by lifting sanctions on Xinjiang's photovoltaic industry +fulfilling its pledge under the Green Climate Fund+ contributing the US's fair share of an annual $100 billion​​ climate​ finance committed​ by developed countries to deleveping countries.

— Spokesperson发言人办公室 (@MFA_China) August 16, 2022
Burns replied insisting that sanctions in the area are in response to forced labor and other inhumane conditions suffered by ethnic Uyghurs, a Muslim minority long oppressed by the communist government.
The two countries are having a hard time cooperating. Without a table and talks between diplomats, it's likely that tensions and frustrations will continue to pour out on social media.
Is it really a good idea to have two of the most powerful countries on the planet airing their dirty laundry on Twitter? What do you think?
Copyright 2022, ReliableNews.org