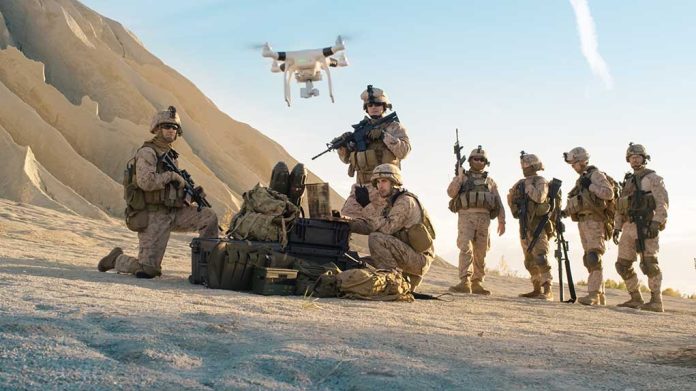 (ReliableNews.org) – In February, President Joe Biden ordered the US military to shoot down a suspected Chinese spy balloon over the waters off the South Carolina coast. Although the object was first discovered over Montana, Biden's administration reportedly advised him to wait until the balloon was away from civilians to shoot it out of the sky. NBC News reported the Defense Department took measures to "limit" the object's ability to gather substantive US data. But that wasn't the end of the American airspace saga.
On May 2, Breitbart reported that the Department of Defense (DoD) confirmed it was following another mysterious object in the sky. This time, the military isn't quite sure who owns the high-altitude balloon but doesn't believe an adversarial force is behind it. The DoD and the Federal Aviation Administration (FAA) discovered the object off the coast of the Hawaiian islands on April 28 at around 36,000 feet in the air. The airborne device seemed to be making its way toward Mexico.
The Associated Press reported there's no reason to believe the balloon is tied to the previous Chinese object shot down just months ago. US Indo-Pacific Command said the object "posed no threat." It didn't go into further detail, though.
There's no indication that a balloon that was flying off the coast of Hawaii last week is connected to China or any adversary, a U.S. defense official said, and it presents no threats to aviation or national security. https://t.co/xDs3CoOHs4

— The Associated Press (@AP) May 2, 2023
A DoD spokesman said the balloon's current altitude is "used by civil aviation," and the Secretary of Defense found no reason to take any action against the object. According to Breitbart, the department confirmed the balloon was out of Hawaiian airspace but didn't reveal its current location. The DoD is working in conjunction with the FAA to monitor the situation.
After the incident in February, the Defense Department told Congress the incident wasn't the first of its kind. The DoD said there had been several previous instances over the years, spanning administrations. A few of those events happened near Hawaii, Guam, and Florida.
Copyright 2023, ReliableNews.org