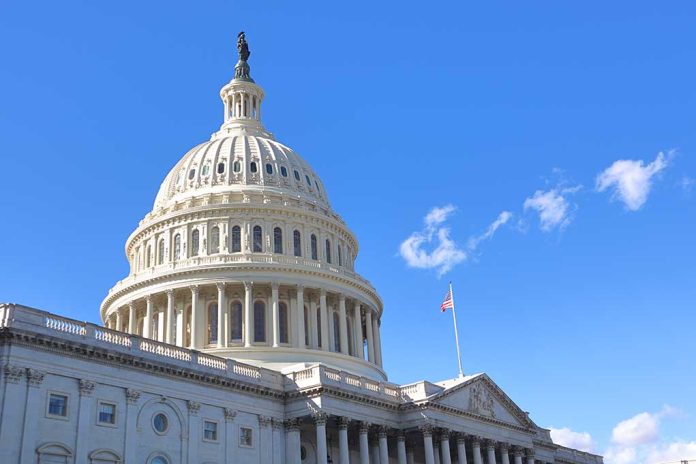 (ReliableNews.org) – Drones are a controversial military tool because of the risk assessment that comes with them every time a member of the military uses one. Activists have screeched about collateral damage for years. Nonetheless, the military continues to use them and wants even more.
On March 7, Air Force Secretary Frank Kendall revealed the military branch wants to purchase 1,000 collaborative combat aircraft (CCA) and 200 Next Generation Air Dominance (NGAD) fighters, Breaking Defense reported. The NGAD is described as a family of systems that includes networking, new weapons, and other tools with a new, highly-advanced stealth fighter. The Air Force's vision is to have stealth fighters and drones that fight and fly alongside one another.
Air Force plans to buy 200 next-gen fighters and 1,000 drone wingmen that could control targeting and weapons systems of crewed aircraft.
– By Michael Marrow #defense https://t.co/qygYDSHAOZ https://t.co/ok22aa2oBT

— Hype (@HypeAviation) March 7, 2023
Kendall explained to the Air and Space Force Association's Air Warfare Symposium that one of the NGAD fighters would cost "multiples" of the F-35 jets. He was very frank, saying, "It's a really expensive airplane." Purchasing the CCAs is supposed to help make it more affordable for the Air Force as the drones are only going to cost a fraction of what F-35s cost right now.
The NGAD program is highly classified, and the Air Force has said very little about it in the past. It's not even clear what capabilities the fighter jets will have when built.
In 2022, Kendall confirmed the service was looking for a company to build the jet, but revealed nothing more. He didn't even mention which company had submitted proposals to build the aircraft. In 2020, a full-scale NGAD jet made a flight, but nothing is known about its maker. Kendall did say that there is the possibility that more than two drones could accompany each jet in the future. But, for now, the American people remain largely in the dark about the program, which is still in the preliminary phase.
Copyright 2023, ReliableNews.org