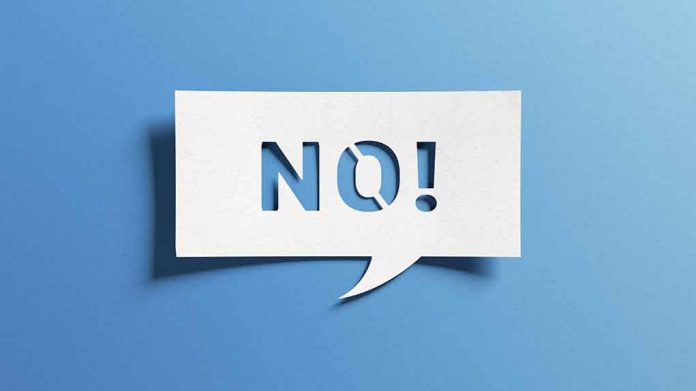 (ReliableNews.org) – The District of Columbia City Council passed the Revised Criminal Code Act of 2022 last year. The bill overhauled the century-old criminal code, lowering punishments for many criminal offenses. Mayor Muriel Bowser vetoed the crime bill in January 2023, but the city council overrode her veto. Congress has now stepped in and exercised its right to overrule DC's local lawmakers.
On March 8, the US Senate voted to overturn the Revised Criminal Code Act of 2022 in an 81-14 vote. Thirty-one Democrats and two Independents joined Republicans. The New York Times reported Senator Bill Hagerty (R-TN) said Congress was responsible for sending "a strong message that the American public [has] had it with crime" in the country. The House had previously voted to throw the bill out as well.
The wave of crime wreaking havoc on Washington is a national embarrassment. The last thing the district needed was a soft-on-crime bill brought on by the far-left.

I'm pleased with the passing of my resolution of disapproval to prevent DC's crime wave from getting even worse. https://t.co/9FJrHhVhBt

— Senator Bill Hagerty (@SenatorHagerty) March 9, 2023
The city council lowered the penalties for a number of crimes, including burglaries and carjackings. Rep. Angie Craig (D-MN) was attacked in the city on the same day the House of Representatives voted to overturn the crime bill. The congresswoman was in the elevator of her DC apartment building when a man punched her in the face and grabbed her by the neck.
DC's City Council operates like a state legislature. However, in the District Clause of the US Consitution, Congress has the authority to exercise control over the affairs of the city. However, although it has the power, federal lawmakers almost never use it. Wednesday's vote marked only the fourth time in history that Congress has overturned a law passed by the DC Council.
President Joe Biden has previously said he intends to sign the bill when it's sent to his desk.
I support D.C. Statehood and home-rule – but I don't support some of the changes D.C. Council put forward over the Mayor's objections – such as lowering penalties for carjackings.

If the Senate votes to overturn what D.C. Council did – I'll sign it.

— President Biden (@POTUS) March 2, 2023
The president angered members of his party when he pledged to support the resolution to kill the crime bill earlier this month after he'd previously said he would not sign it. Some Democrats saw it as undercutting their position.
Copyright 2023, ReliableNews.org