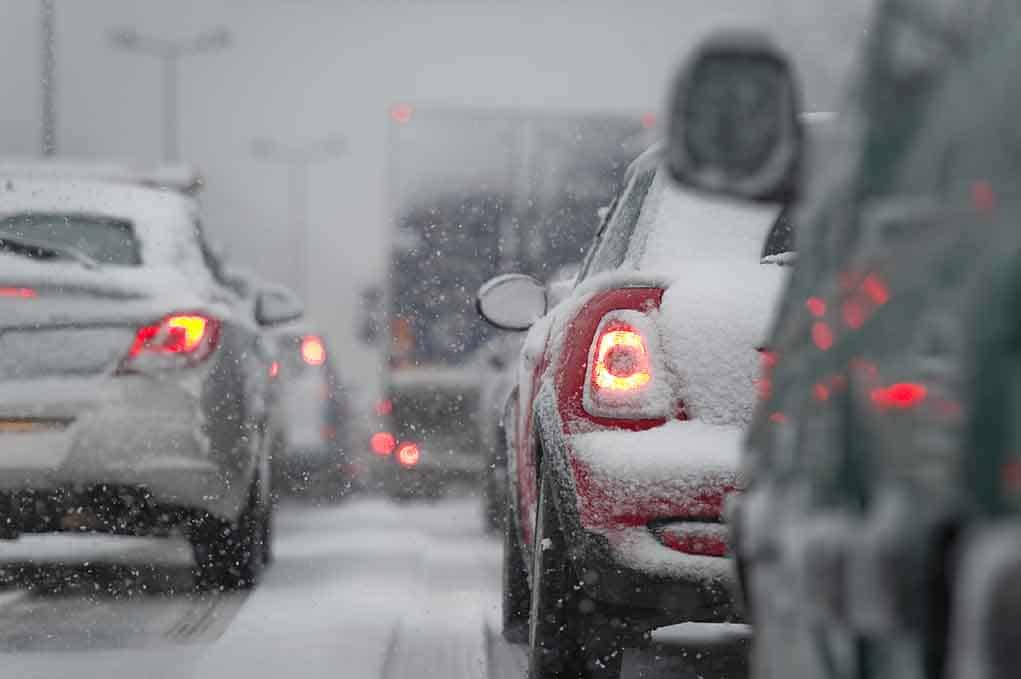 (ReliableNews.org) – On Monday, January 3, a winter storm hit the Washington, DC, metro area, blanketing it in snow. The highways leading in and out of the Capitol became treacherous rather quickly. Interstate 95, the main highway along the east coast, came to a standstill in Northern Virginia, trapping a US senator along with many other drivers.
On Tuesday morning, Senator Tim Kaine (D-VA) tweeted he'd started the two-hour journey from his home back to the Capitol the day before and still hadn't made it. The lawmaker, who was Hillary Clinton's running mate in 2016, was caught in a traffic jam that resulted from multiple accidents on I-95. At least six tractor-trailers and hundreds of other cars were involved in accidents as a result of icy conditions. Many of the people trapped on the 40-mile stretch of highway had no food or water and ran out of gas.
Late Tuesday afternoon, Kaine tweeted again, saying he'd finally made it to DC after 27 hours on the interstate.
Ok after 27 hours on the road from Richmond to DC, very happy to be back in the Capitol and working on voting rights legislation this afternoon. pic.twitter.com/6XE45ZQUvq

— Tim Kaine (@timkaine) January 4, 2022
On Wednesday, Democratic Virginia Governor Ralph Northam blamed motorists for being trapped on the road. He told The Washington Post "people need to pay attention," saying the state issued warnings about the road conditions.
https://twitter.com/michelepexner/status/1478740023939899392
However, critics blamed the governor and Department of Transportation for failing to prepare the roads for the snowstorm and not responding quickly enough when accidents closed the highway. Republican Glenn Youngkin will take his seat as governor on January 15; for many, that day can't come soon enough.
Copyright 2022, ReliableNews.org