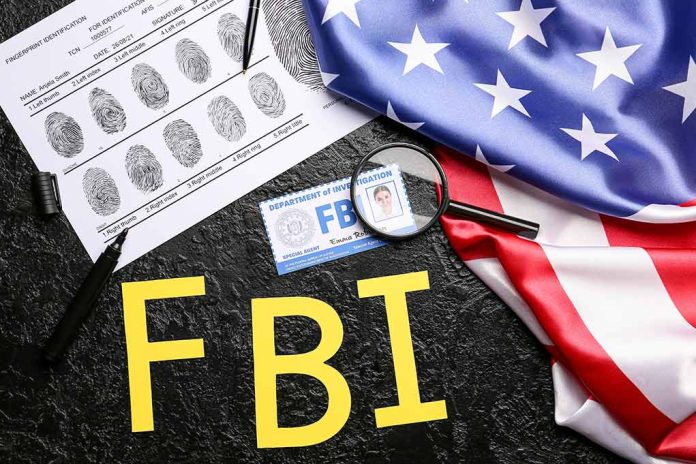 (ReliableNews.org) – In the United States, threatening to kill the president, the president-elect, vice president, or any other person in the presidential succession is against the law. That person faces a fine and time behind bars of up to five years. According to 18 U.S. Code § 871, it is also illegal to threaten to kidnap or inflict bodily harm on the same. Over the past few months, a 75-year-old Utah man — Craig Robertson — had reportedly been posting threats against President Joe Biden and other officials on social media. When the FBI arrived at his home to arrest him and execute a search warrant, chaos ensued, and the man was shot dead.
Details Leading to the Incident
On August 9, the Associated Press reported that Robertson had posted online that he heard the US leader was coming to his state. The self-proclaimed "MAGA Trumper" then announced on social media that he would "dig out" his camo and "dust off [his] M24 sniper rifle." The post reportedly came after a long line of threats against the president, law enforcement, and those in charge of the cases against former President Donald Trump. Although Robertson's neighbor insisted there was no chance the 75-year-old was actually going to travel to Salt Lake City to shoot the president, the FBI wasn't taking any chances.
When agents arrived at the man's home in Provo, footage showed someone threw what reports say was a smoke bomb that exploded near the front door near the FBI. At some point, Robertson exited his home because photos from the scene show him on the sidewalk in front of his house — dead. The exact succession of events leading up to the shooting is still under investigation. Neighbors reported that federal agents ordered him to exit his home, but he refused. One person near the scene said he heard "five shots fired." They indicated that Robertson was all bark in order to gain attention.
A Long Line of Threats
According to The Guardian, Robertson pondered whether assassinating Biden would put Utah on the map, encouraging residents in his state to shoot their weapons into the air to greet Air Force One. He also allegedly taunted the FBI, stating if they plan to come by his house, he'll greet them with a gun. The other people who were reportedly on the receiving end of Robertson's threats included Vice President Kamala Harris, California Governor Gavin Newsom (D), Attorney General Merrick Garland, and New York District Attorney Alvin Bragg.
Copyright 2023, ReliableNews.org