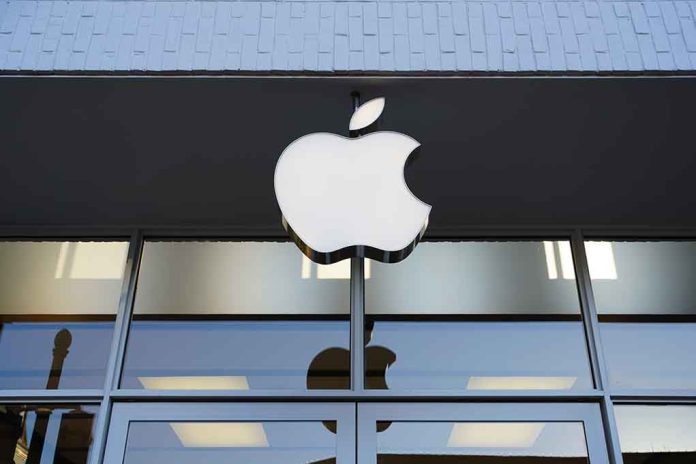 20 Injured, 1 Dead After SUV Slams Into Apple Store
(ReliableNews.org) – Residents of Hingham, Massachusetts, were going on about their normal business on November 21, when tragedy struck. An SUV slammed into the front of an Apple store. The driver is now facing charges.
The accident killed 65-year-old Kevin Bradley of New Jersey. Twenty others were injured in the melee, eight of whom were hospitalized for days afterward. Police arrested Bradley Rein, 53, on the day of the accident. CBS News reported that he told law enforcement his foot got stuck on the gas, and he was unable to stop the car.
On November 22, Rein appeared in district court and was arraigned on charges of reckless operation of a vehicle and homicide by reckless operation of a vehicle.
Man arrested, charged with "reckless homicide" in Massachusetts Apple store crash https://t.co/XozuML4Jpp pic.twitter.com/06kfphD2tt

— The Hill (@thehill) November 23, 2022
Law enforcement performed a sobriety test after the accident, and Rein passed. He told police he didn't have any medical issues and that he was wearing sneakers.
A witness at the scene told reporters she believes the SUV was going about 60 mph when it slammed into the building. She told the police it didn't look as though the driver tried to hit the brakes or slow down in any way before the accident.
Rein's next court date is December 22. A judge set his bail at $100,000 and ordered that he not leave the state should he post it.
Copyright 2022, ReliableNews.org