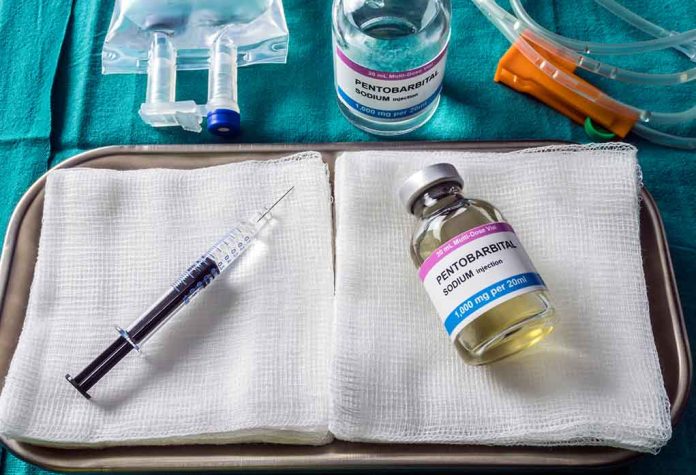 Victims' Families Seek Death Penalty for Alleged Serial Killer
(ReliableNews.org) – In 2018, alleged serial killer Billy Chemirmir was arrested for multiple murders in Texas. The Kenyan-born man reportedly dressed as a maintenance worker to gain entry into senior living facility apartments, forcing his way into individual homes, and killing elderly women before robbing them. The defendant may have gone on killing, but a 91-year-old, Mary Bartel, survived the ordeal and alerted authorities, putting police on his tail. Now that his second trial is about to start, the victims' families want to know: Why isn't the prosecution seeking the death penalty?
Crimes and Charges
Dallas detectives were investigating Chemirmir for attempted murder when they witnessed him disposing of an item in a dumpster. Police discovered the refuse was a jewelry box from an 81-year-old Texas woman, Lu Thi Harris. When authorities went to her home, they found she had been murdered. They arrested the suspect the following day.
Police discovered the perpetrator used to be a healthcare worker in Dallas and Collin Counties for two years ending in 2018. Then-Plano police chief Gregory Rushin said he used his previous knowledge on the job to pinpoint seniors and exploit their vulnerabilities to commit the crimes. In total, Chemirmir was indicted on 22 counts of homicide. A court convicted the suspect of Harris' murder in April and sentenced him to life in prison without the possibility of parole. In early October, he was also convicted of the death of 87-year-old Mary Brooks and given a second life sentence. The defendant claims he's innocent of the charges. In November 2021, his first trial ended with the jury deadlocked on his conviction, sparking the need for a new trial.
Dallas County District Attorney John Creuzot did not reveal why he changed his mind from seeking the death penalty to going for life in prison. Chemirmir's lawyers plan to appeal both convictions.
Moving Forward
Shockingly, 11 of the indictments in Dallas County were recently dismissed, leaving the suspect held accountable for only two of the murders in the area. One of the victims' daughters, Ellen French House, resigned herself to the fact that her mother has been reduced to "just a number" and will never have justice. She called her mother's alleged murderer "evil."
Norma Wilson French was killed in 2016. Ellen hopes the DA in Collin County will go for the death penalty. The suspect still faces nine counts of murder in that region of Texas. The prosecutor has yet to reveal his plans for trial.
Copyright 2022, ReliableNews.org