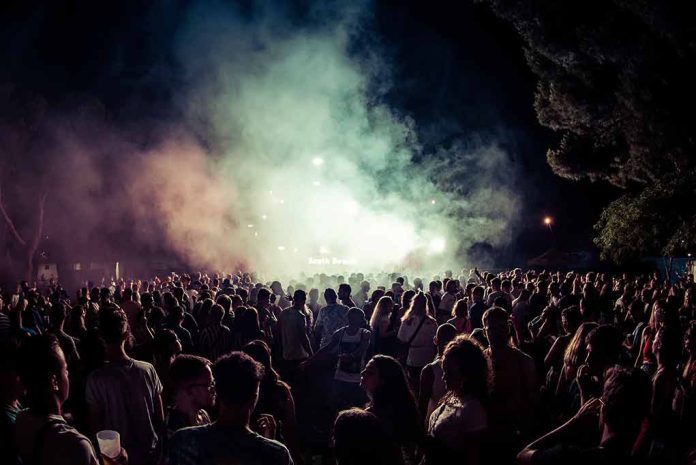 (ReliableNews.org) – Gun violence has become uncomfortably common in the US. Shooters have targeted churches, grocery stores, parades, movie theaters, schools, concerts, and just about any other location where people congregate. The Oklahoma State Fair became the most recent venue of an attack, and a famous musician was forced to hide.
On September 23, an altercation took place between two groups at the Bennett Event Center on the fairgrounds during a Mötley Crüe concert. A teenager belonging to one of the groups pulled a gun out and shot someone else. The venue erupted in chaos, and people began running. A few were caught up in the panic and injured.
The next day, Mötley Crüe's lead singer, Vince Neil, posted a message on X, formerly Twitter, about the incident. He said the band was about three-fourths of the way through their set when people started running. Someone told them to get into their dressing room as a safety precaution. The singer thanked his fans for understanding.
oh wow that's so scary…. i'm glad you all were okay and i hope nobody was hurt

— em (is on her own, kid) (@a_goldentattoo) September 24, 2023
According to authorities, the person who suffered a gunshot wound was taken to the hospital and treated. On September 25, law enforcement revealed they'd reviewed the camera footage near all of the gates and never saw the shooter enter the fair. That's important because the gates all had metal detectors on site to detect guns.
Oklahoma State Fair officials have offered refunds to anyone who can prove they were at the event before the shooting. Two people were arrested after the shooting, and one gun was allegedly recovered. A minor was charged with aggravated assault.
Jeremy Moses was one of the food vendors at the fair. He told KFOR News that he was roasting corn when he heard a loud noise. At first, he didn't think it was a big deal but then, a crowd started running toward him. Though people told him to run, he said his boss gave him "direct orders not to leave the vicinity" of the stand. Moses asked, "I'm not even safe working a temporary job at the state fair, then where am I safe?"
Copyright 2023, ReliableNews.org