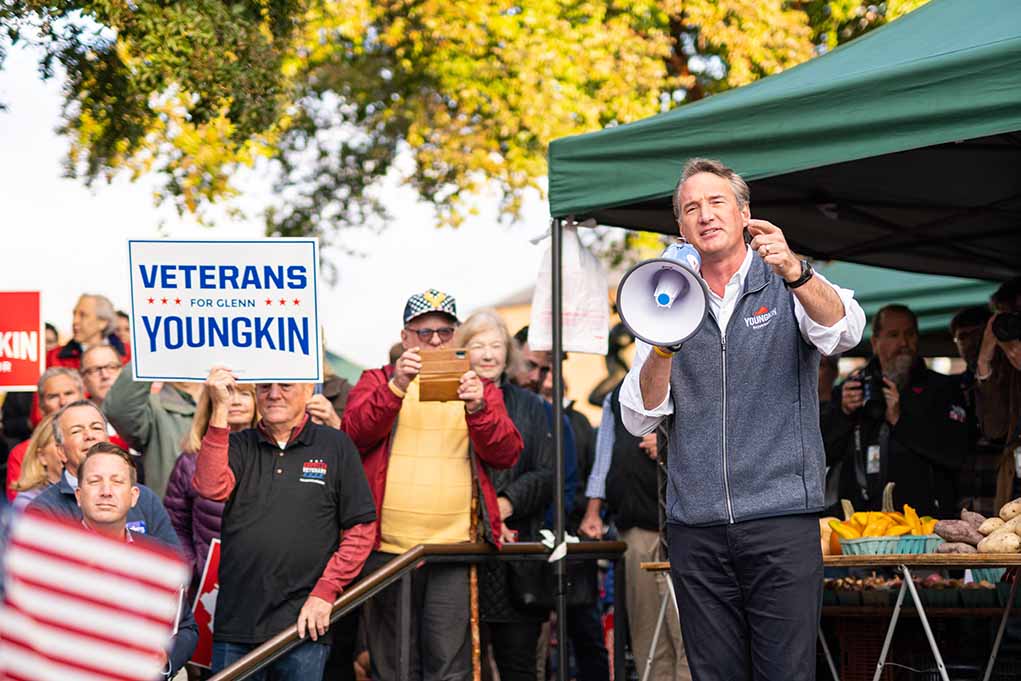 (ReliableNews.org) – On Wednesday, April 6, Virginia Governor Glenn Youngkin (R) announced he'd donated his first-quarter salary, $43,750, to a worthy cause. The Republican governor is following in the footsteps of former President Donald Trump who never took a paycheck while he was in office.
PROTECTING THOSE WHO SERVE: @GlennYoungkin vows to help Virginians in every way he can. https://t.co/shm1jvPg0y pic.twitter.com/nD98IVsC5F

— Fox News (@FoxNews) April 7, 2022
Youngkin revealed he gave his salary to the Virginia Law Enforcement Assistance Program (VALEAP). The organization helps law enforcement officers and first responders who suffer trauma on or off duty. The program was created after the Virginia Tech massacre in 2007 that left 32 people dead.
The governor began fulfilling a campaign promise he wouldn't take a salary from taxpayers while in office. According to Fox News, he has an estimated net worth of $300 million and can afford to do the job without receiving compensation. Youngkin told Virginia residents he wants to help them in any way he can, starting with giving up his salary.
Trump also gave up his salary during his time in office. The former president donated $1.6 million to a number of worthy causes. The POTUS was the first commander-in-chief to give up his salary since the late President John F. Kennedy. Now, Youngkin is doing the same thing during a time when Americans need it the most.
Copyright 2022, ReliableNews.org