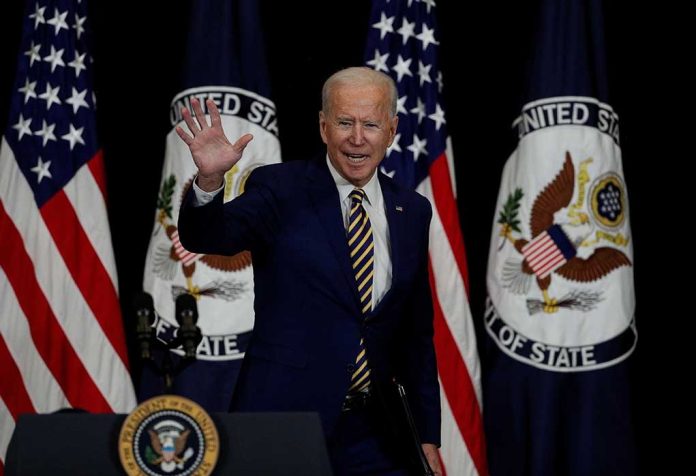 Voters Reveal Economy Is Getting Worse Under Biden
(ReliableNews.org) – The midterm elections are several months away still, but it already seems that the American people are fed up with the current state of the nation. In fact, a recent poll indicates their financial security is suffering greatly under current leadership.
According to a May Harvard CAPS and Harris poll, 63% of respondents believe the country is on the wrong track. Voters are especially concerned about the state of the economy with 68% telling pollsters they think it's going in the wrong direction. The poll also asked if respondents thought their finances are getting worse and 56%, the highest number the survey has ever recorded, say they are, indeed, in trouble.
Full Harvard Harris poll from May:
https://t.co/UbIB2zwk6E

— Eddie Zipperer (@EddieZipperer) May 26, 2022
The price of a gallon of regular gas is currently more than $4.50 across the country. The cost of groceries is up more than 8% over last year. Housing prices in cities around the country have also dramatically increased. Realtor.com reported there's "no relief in sight" as rental prices have soared, in some cases more than 50%. Americans are paying through the nose for just about every basic need. Meanwhile, the White House has repeatedly downplayed the crisis.
Republicans could take back control of the House and Senate next year if all goes well in November. The poll certainly seems to indicate the American people want change.
How is the current inflation crisis impacting you? Tell us your story.
Copyright 2022, ReliableNews.org