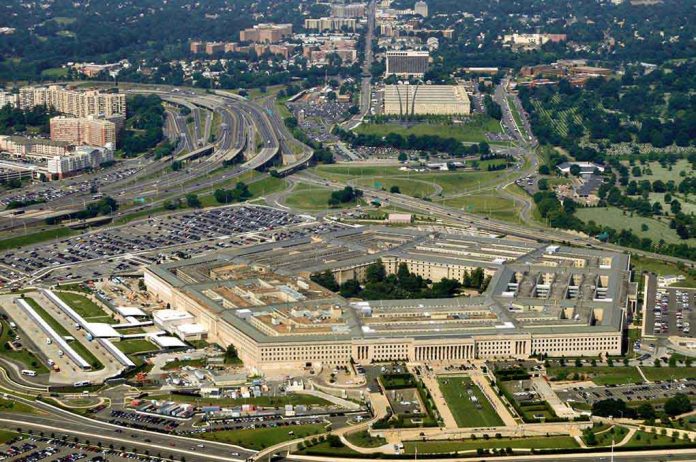 (ReliableNews.org) – According to a recent report from the US Government Accountability Office (GAO), the F-35 Lightning II Joint Strike Fighter program is the Department of Defense's (DOD) most expensive program in the area of weapons systems. The GAO estimated the program would cost almost $1.7 trillion over its tenure. That price tag includes buying, operating, and maintaining the jets and systems. In its report explaining the extra cost and support needed to modernize the F-35 engine, the GAO explained to Congress that the price of acquiring the jets increased by more than $13.4 billion since 2019. Not only that, but the DoD's modernization effort — Block 4 — increased in cost by $1.4 billion in just two months between June and August 2021.
Delays and Additions
According to the GAO analysis, the Defense Department started the F-35 Lightning II Joint Strike Fighter program in 2001 to produce state-of-the-art fighter jets for various US military branches. The new products were supposed to replace aging military aircraft and give the armed forces better capabilities like sensors that could provide intel about potential targets and largely hide the fighter jets from radar. The government contracted Lockheed Martin for the job.
Over the last 22 years, the schedule and costs for the program have changed multiple times. The accountability report showed the program cost estimate increased by $162.7 billion in 2012, and the delivery schedule ballooned by five to six years. In December 2021, the new estimate showed another increased cost of over $20 billion.
Additional Costs and Responsibility
The Block 4 modernization upgrades are reportedly planned through 2035 but call for more cooling capacity and air pressure than the power and thermal management system (PTMS) in the fighter jets can currently support. Program officials reportedly stated they would need to extend the engine's lifespan through enhancements to help cut some of the $38 billion in estimated extra costs. The Pentagon's F-35 program office recently told Bloomberg it was "very confident" it could minimize the costs, adding there were several options available to "improve the cooling system."
According to the Daily Caller, some blame Lockheed Martin and its subcontractors for the increased cost and 10-year delay. The GAO reported the contractor was late on half of its aircraft deliverables during 2022, three times worse than in 2021 and the worst in six years. When asked about the new challenges with the F-35's cooling system, Lockheed Martin said it has continued over the years to "account for and support" the changing jet capabilities to accommodate "customer needs."
Copyright 2023, ReliableNews.org