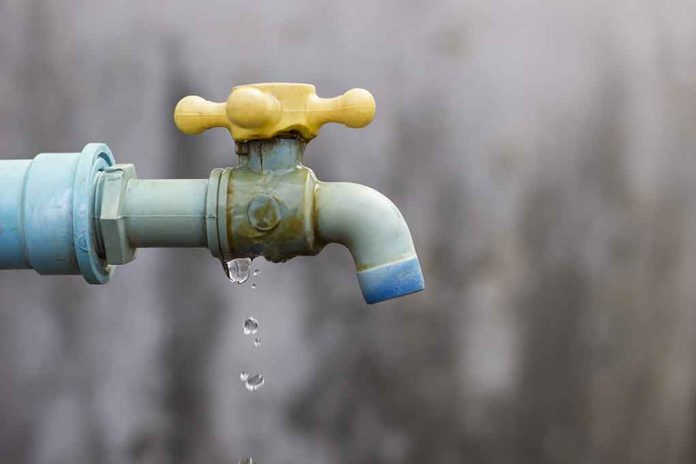 (ReliableNews.org) – The East Palestine, Ohio, train derailment has many people concerned about the long-term impact it will have on the environment and area residents. The chemical spill that resulted from the crash happened dangerously close to waterways that empty into the Ohio River. That reality caused two water authorities to begin using an alternative supply.
On February 19, around 2 a.m., Greater Cincinnati Water Works (GCWW) closed its Ohio River water intake. The next day, the City of Cincinnati issued a statement informing the public that testing indicated a very low amount of 2-Ethyl-1-hexanol was present in the river on Sunday afternoon. The chemical is used in fragrances and flavorings.
GCWW continued testing the water throughout the day and into Monday morning as water coming from East Palestine passed through the area. Authorities found no more chemicals in the samples during that period. Just after 1:30 p.m. on February 20, the city announced it was safe to reopen its water intake from the river.
After continued monitoring and sampling, GCWW has determined it is safe to reopen the water intake.
More info & updated test results: https://t.co/Y7remP5QWI #GCWW #SafeAndHealthy #H20 #CityOfCincinnati pic.twitter.com/OsWi9JJGaU

— Cincinnati Water (@CincinnatiWater) February 20, 2023
Northern Kentucky Water District (NKWD) also decided to shut down its Ohio River water intake. On Monday, authorities issued a statement explaining that butyl acrylate, a chemical used in bathtubs, arts and crafts, and other things, was detected upstream from its intake in the river.
According to NKWD, it decided on Monday to reopen the intake after subsequent testing detected no further chemicals. Both water authorities, the state, and the federal government are all monitoring the waterways and air for possible contamination. Officials have repeatedly tried to reassure residents their homes and water supplies are safe.
People have already started filing lawsuits against Norfolk Southern, the company that operated the train. Some residents are reporting rashes, coughs, and chest pain. At least eight lawsuits have been filed as of the time of writing, alleging negligence, economic loss, and property damage.
Copyright 2023, ReliableNews.org