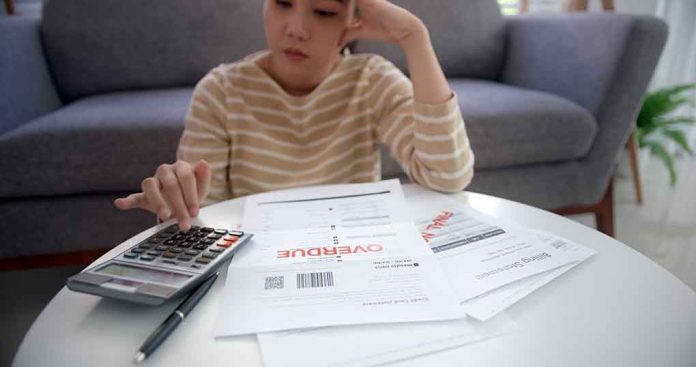 Even America's Millionaires Are Feeling The Sting Of Biden's Economy
(ReliableNews.org) – The global inflation crisis is hitting Americans in every tax bracket hard. Over the last year, President Joe Biden has overseen the economy while inflation in the US has risen to 8.6% — the highest rate since the 1980s. Although it definitely hurts middle and low-income families more, wealthy people feel it as well.
On June 16, CNBC published the results of its latest Millionaire Survey and found wealthy millennials have made adjustments to their lifestyle. The survey, conducted with the Spectrum Group, reached out to people with investable income over $1 million. Millennial millionaires said they believe the rising cost of goods and services is the biggest threat to their financial health.
Millennial millionaires say inflation is the top risk to their personal wealth, according to CNBC's Millionaire Survey. @robtfrank joins @SquawkCNBC to break down the latest results. https://t.co/x5vZXmEmKV pic.twitter.com/KFWSTcKMBA

— CNBC (@CNBC) June 16, 2022
Of those who responded, 39% said they stopped eating out as frequently because of the rising prices. More than a third, 36%, said they're cutting back on vacations.
Almost half of the respondents admitted to delaying a car purchase, and 22% said they reduced their driving. As interest rates rise in the real estate sector, 44% said they hadn't purchased a home.
Baby boomers aren't experiencing the same level of trepidation as millennials, but some are also feeling the sting. The survey found 40% of older respondents have delayed borrowing money because of interest rates, and 6% have not purchased a new home.
Have you made lifestyle changes as a result of inflation?
Copyright 2022, ReliableNews.org