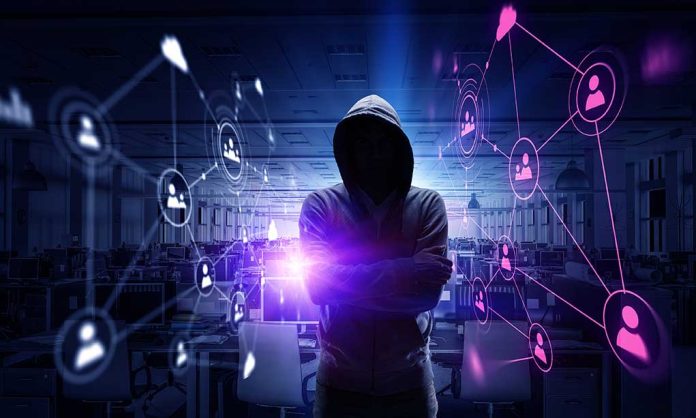 (ReliableNews.org) – Russian President Vladimir Putin gave his annual State of the Nation speech on February 21. During the address, he railed against the West and Ukraine. Meanwhile, hackers prevented his speech from being broadcast in some places.
Putin's speech began at noon local time, but when viewers tuned in on the websites of the Radio Broadcasting Company (VGTRK) and the All-Russian State Television, they were greeted with a "technical work" message. According to Newsweek, supporters of jailed opposition leader Alexei Navalny reportedly took state-run Smotrim.ru down. Channel 1's website was also down periodically.
Ukrainian hackers have also claimed they are the ones who took Putin's speech off the air on the websites. There is no confirmation as to who was actually responsible.
Ukrainian hackers claim disruption of Russian TV websites during Putin speech https://t.co/ThRhhW9Tt1 #CyberSecurity #Ukraine

— Gate 15 (@Gate_15_Analyst) February 21, 2023
During the speech, Putin slammed the West for its involvement in the conflict. He claimed the Ukrainian government was siding with other countries instead of its own people. The Russian president argued that is the reason he continues to protect his own borders.
Putin also announced he was suspending Russia's participation in the New START Treaty, the last of the significant nuclear arms deals with the United States. He was clear that though he isn't actively participating in the deal, he isn't going as far as to pull out of the treaty altogether.
Al Jazeera reported that Putin accused the Ukrainian government of holding its citizens "hostages." The Russian president also gave no indication he intended to pull his troops out of the land they're illegally occupying. He said he is "reviving enterprises and jobs" in Ukraine, saying that his country is continuing to "build up a large-scale" program that he alleges will bring about "socioeconomic recovery."
The Ukrainian government has made it clear it doesn't intend to hand over any territory to the Russian government.
Copyright 2023, ReliableNews.org