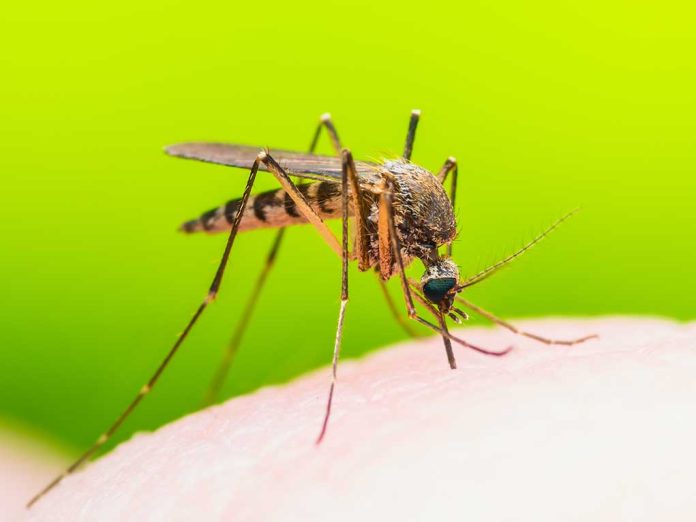 TERRIFYING Mosquito-Borne Virus Spotted In America's Largest City
(ReliableNews.org) – New York City health officials say they're treating two cases of West Nile Virus. The city is now home to a record number of infected mosquitos, increasing the threat to residents. How high is the risk, and how can we minimize it?
West Nile virus has been detected in a record number of mosquitoes in NYC, and two human cases have been reported, one each in Brooklyn and Queens. New Yorkers should take precautions to prevent mosquito bites.

Learn more: https://t.co/RMJPGvXMMI pic.twitter.com/v2o8b5bF4g

— nychealthy (@nycHealthy) August 16, 2022
On August 16, the New York City Health Department announced that two people, one in Brooklyn and one in Queens, are ill with West Nile fever. The disease, which was first identified in Uganda but occurs naturally in North America, continental Europe, much of Asia, and Australia, can be lethal. So far in 2022, there have been 54 cases in the US and four deaths. The virus is transmitted by infected mosquitoes, and health officials say 1,068 mosquito colonies in the city are infected, up from 779 last summer.
The surge in West Nile Virus coincides with the reappearance of polio, which has been detected in sewage samples in London, UK. At the same time, a monkeypox pandemic is sweeping the world, with thousands of cases in 97 countries. For the last two years health agencies everywhere have been focused on COVID-19; has that given other diseases a chance to spread?
So far, there's no human vaccine for West Nile Virus, so the best way to avoid infection is to protect against mosquito bites. Use insect repellent, wear long sleeves and pants around dusk and dawn when the insects are most active, and avoid standing water. If you have containers or old tires in your yard, empty water from them to deny mosquitoes a place to breed. The good news is the virus can't be transmitted from person to person, so a COVID-style pandemic isn't in the cards.
Copyright 2022, ReliableNews.org