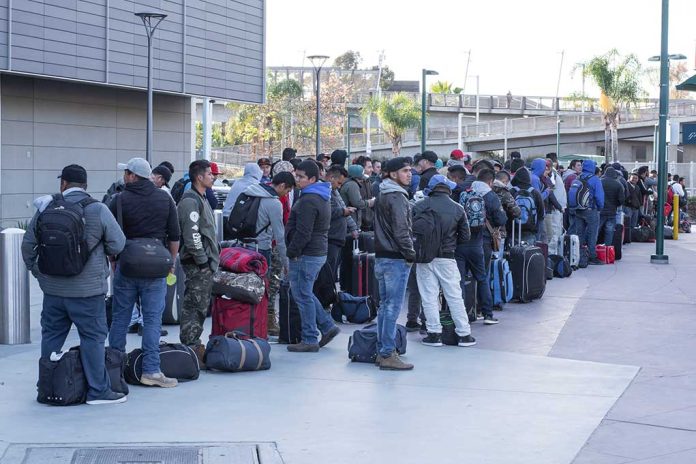 New Supreme Court Case Will Be A Game Changer For Biden
(ReliableNews.org) – In 2019, the US government implemented the Migrant Protection Protocols (MPP) policy, which allowed the country to return certain migrants to Mexico to await processing. Two years later, the Department of Homeland Security (DHS) rescinded the protocol in response to an Executive Order issued by President Joe Biden, but Texas appealed, and the court ordered the federal government to keep the measure in place. On October 29, 2021, the Secretary of DHS, Alejandro Mayorkas once again was ordered by President Biden to terminate the MPP policy.
Where Does the MPP Stand Today?
At the end of the termination letter, Mayorkas noted the protocol would end once the courts decided to vacate the injunction imposed by a judge in the 2019 Texas case. The decision about whether to abide by Biden's wishes to rescind the policy instituted under former President Donald Trump now stands with the Supreme Court of the United States.
The president believes the policy for migrants to remain in Mexico while awaiting an immigration system decision subjects the asylum seekers to possible unimaginable crimes. When US District Judge Matthew Kacsmaryk ordered the protocol to stay in place, and an appeals court agreed, the administration took it to SCOTUS. Although the body declined to intervene at the time, it scheduled a hearing to consider the measure.
While awaiting a decision by the court, Biden re-implemented the migrant policy and opened negotiations with Mexican officials on the matter.
SCOTUS Considerations
The debate at the Supreme Court level took place on April 26 and concentrated on a third option. That choice would allow the federal government to review migrants' statuses on a case-by-case basis, possibly allowing them into the country to await their immigration case outcome.
More than a few of the justices sitting on the bench questioned why it was necessary to release undocumented immigrants into the United States rather than simply detaining them. Biden's Supreme Court lawyer, Solicitor General Elizabeth Prelogar, stated Congress doesn't fund the possibility of detention in the US. In addition, she claims the DHS sees the benefit of releasing the individuals into the country, provided they have no criminal history.
Unfortunately, Mexico put a cap on how many people it will accept back into the country, which leaves the United States in a bit of a bind. Even if SCOTUS allows the MPP to stay in place, the government is limited on how many people it can return to Mexico. If there are no funds for full retention, what happens to the rest of the migrants?
While awaiting the Supreme Court's decision on the issue, Biden promises to continue increasing the number of immigrants it returns south of the border under the standing MPP rule.
Copyright 2022, ReliableNews.org