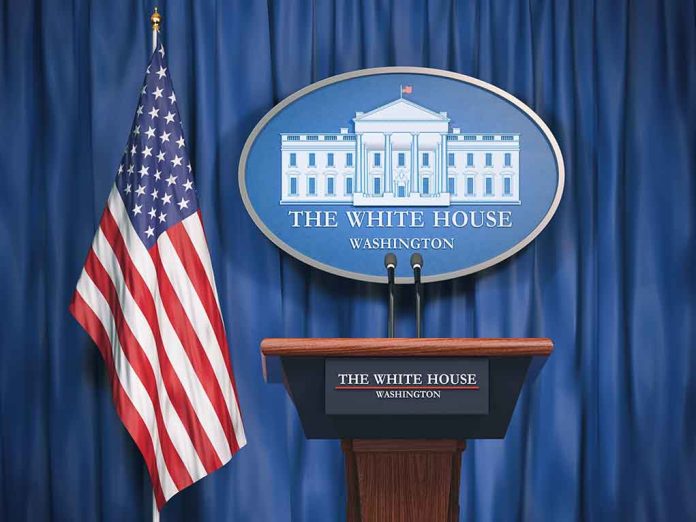 (ReliableNews.org) – FBI Director Christopher Wray and House Republicans were locked in a battle recently over a document the GOP believes makes criminal allegations against President Joe Biden. The director refused to hand the report over to lawmakers, causing them to threaten him with contempt. The White House recently got involved.
Ian Sams, a spokesperson for the Biden Administration, responded to threats on Twitter, calling it a "silly charade." He went on to say the "'investigations' are political stunts" and they aren't "meant to uncover facts" but to "spread thin innuendo" about the president.
Sams followed up with a video of Senator Chuck Grassley (R-IA), who has seen the document, saying Republicans "aren't interested in whether or not the accusations against [then-] Vice President Biden are accurate." The senator said the push to hold Wray in contempt is to teach him that he isn't in charge.
House Oversight Committee Chairman James Comer (R-KY) subpoenaed the FD-1023 form from the FBI in May. It reportedly contains allegations that Biden and an unnamed foreign official from an unknown country were involved in a bribery scheme during former President Barack Obama's administration. The committee allegedly had contact with an informant who had information about the allegations, but that person vanished.
Wray refused to hand over the FD-1023 form, saying it contained sensitive information. Instead, he told lawmakers they could view it in a secure location at the FBI. Comer said that wasn't good enough and threatened to begin the process of recommending contempt charges against the director.
On Monday, June 5, the FBI brought the document to Congress and allowed lawmakers to view it in a secure environment. The federal agency has said the allegations against the president came from an unverified tip. Wray pointed out that merely writing an allegation on a piece of paper doesn't "validate the information, establish its credibility, or weigh it against other" facts discovered by federal agents.
Copyright 2023, ReliableNews.org