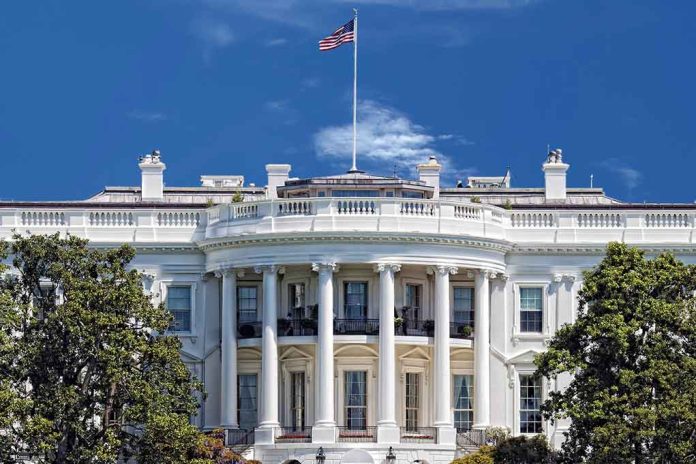 White House Correspondent Dinner Did Not Sit Well With Average Americans
(ReliableNews.org) – On Saturday, April 30, President Joe Biden attended the White House Correspondents' Dinner (WHCD). Liberal comedian Trevor Noah, host of Comedy Central's "The Daily Show," hosted the event attended by politicians, media figures, and celebrities. The president is now facing criticism for his behavior at the event.
During Noah's remarks at the dinner, he joked that everything has been looking up since Biden took office. "Gas is up, rent is up, food is up," the comedian quipped in a joke about the inflation crisis in America. The camera panned to Biden after Noah made the remark and he was seen laughing.
"Since you've come into office, things are really looking up. Gas is up, rent is up, food is up! Everything!"

BIDEN: *laughs* pic.twitter.com/Chtdwotnrs

— RNC Research (@RNCResearch) May 1, 2022
The Republican National Committee's research shared the video of Biden laughing at the joke about a crisis that has left the American people struggling to put food on their tables.
Rep. Lauren Boebert (R-CO) responded to the antics at the dinner, slamming the POTUS for laughing at the state of the economy.
Now you know without any doubt that Biden quite literally laughs at the disastrous state of our economy.

— Lauren Boebert (@laurenboebert) May 1, 2022
At another point, Noah mocked Biden for the terrible withdrawal from Afghanistan in 2021. He told guests as they were leaving to be careful because the administration doesn't handle evacuations well. RNC Rapid Response Director Tommy Pigott noted 13 members of the US Armed Forces died trying to save those evacuees.
13 people died trying to save people from his mistakes https://t.co/1hIgBoz32U

— Tommy Pigott (@TommyPigott) May 1, 2022
What did you think about the jokes at the WHCD?
Copyright 2022, ReliableNews.org