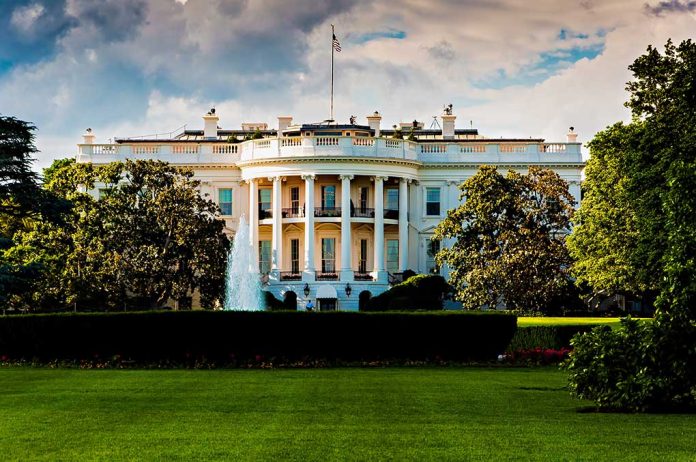 Fear Brewing In DC: Biden's Dysfunctional White House Continues To Bleed Key Staff
(ReliableNews.org) – President Joe Biden's administration has had quite a bit of staff turnover. Reports of a dysfunctional workplace have persisted for months, especially in Vice President Kamala Harris' office. Reports of inner turmoil are beginning to resurface.
In early June, the White House press office lost three more staffers, just weeks after former Press Secretary Jen Psaki departed. Mike Gwin, the administration's rapid response director, took a job as the deputy assistant secretary for public affairs at the Treasury. Amanda Finney, the press office chief of staff, is going to become the deputy director of public affairs at the Department of Energy. In addition, Assistant Press Secretary Vedant Patel left the White House for the State Department to take the job as principal deputy spokesperson.
All these moves come as reports indicate the president is annoyed with his own staff.
The exodus of staff from the White House continued this week as reports that Joe Biden is frustrated that his message is not getting out — and at one point reportedly reminded people around him that he's still the president.https://t.co/R3PeFFEm8g

— Tapp into the Truth (@TappintotheTrut) June 8, 2022
Last year, a report claimed Harris' staffers felt as though they were being treated like garbage. They complained about people being thrown under the bus and the office was described as "abusive." Rumors that Harris' staff did not get along with Biden's staff also swirled. The president was allegedly frustrated with the VP and the VP's staff was reportedly mad at the assignments he gave her to work on.
Although the administration denied there were issues, the rumors have not gone away.
Do you think Biden's White House is dysfunctional? How would you solve the problem?
Copyright 2022, ReliableNews.org