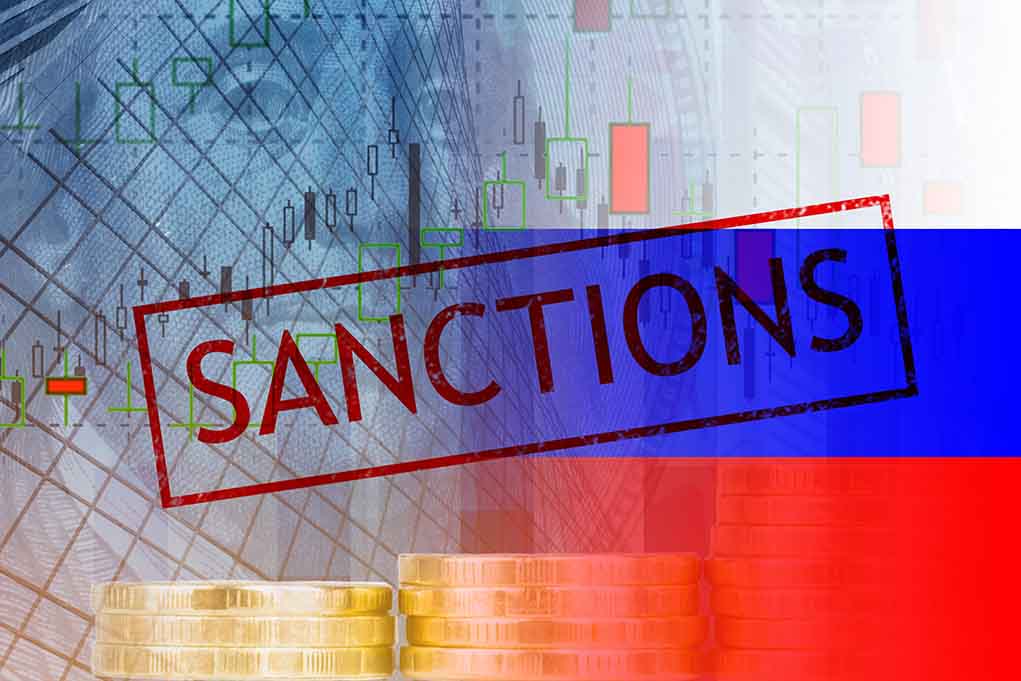 (ReliableNews.org) – Since the beginning of the Russian invasion of Ukraine, the United States and other countries across the world have imposed various sanctions on the aggressor. On March 30, White House spokesperson Kate Bedingfield announced the White House is considering additional sanctions to punish Russia for its actions against the neighboring country. Current measures impacted the economy in Russia, decimating the ruble, but have yet to be enough to stop Russian President Vladimir Putin.
In fact, the Russian Central Bank raised its interest rate to a starling 20% to offset the damage to the economy from the ruble depreciation and inflation, essentially lessening the punitive effects of the sanctions.
Additional Sanctions
The day after Bedingfield stated the White House's intention of adding additional punishments against Russia, the US imposed new sanctions on the country's technology sector, targeted "malicious cyber actors," and launched a sanctions evasion network. Treasury Secretary Janet Yellen stated America intends to target "Putin's war machine" from every possible angle until he ends the war.
The US Treasury Department focused sanctions against 13 people and 21 entities, including a huge Russian exporter of microelectronics. The actions will freeze all US assets held by any of the targets.
In addition, the government plans to consider sanctions against the country's aerospace and marine programs, and various electronic sectors. Some new sectors are already covered under an existing order from the president.
The Effects of the Sanctions
With the large number of sanctions launched against Russia over the last month or so, some may wonder if they're making a difference. Considering the war is still ongoing in the face of aggressive sanctions calls their effectiveness into question. Putin is aware the United States and other countries will continue to pose sanctions against his country, but he still persists in the unprovoked war against Ukraine.
On March 31, the Russian president stated the US is profiting from the conflict in Europe, saying the government is using the funds to build up the military. However, he did not offer any proof to back up the accusation.
It seems no matter how much Russia suffers from sanctions from the United States and the rest of the world, Putin is continuing on with the war, seemingly unphased by the punishment. What do you think of the sanctions currently imposed on Russia? Do you feel they have had any effect on Putin's resolve at all, or will they eventually stop him from continuing to invade Ukraine?
Copyright 2022, ReliableNews.org